READING DESIGN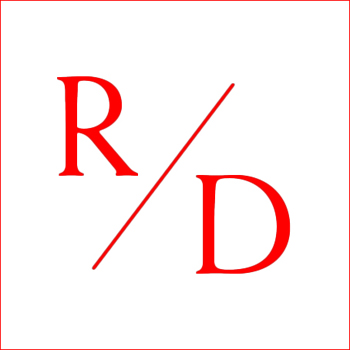 Presentation of Södrakull Frösakull in Reading Design.

Reading Design is an online archive of critical writing about architecture and design by Edwin and Krisztina Heathcote.

Writings by Rem Koolhas, Guy Debord, Hella Jongerius, Edgar Allan Poe, Dieter Rams, Oscar Wilde, Josef Albers, Jasper Morrison among others.
Editor in chief: Edwin Heathcote Associate Editor: Krisztina Heathcote Editorial board: Tom Emerson, Jade Niklai, Justin McGuirk, Ilse Crawford, Christopher Turner, Marcos Villalba, Christopher Lawson
NOVEMBER 9, 2015

Share on Facebook Twitter

→ READING DESIGN







LECTURE DARCH ETH ZÜRICH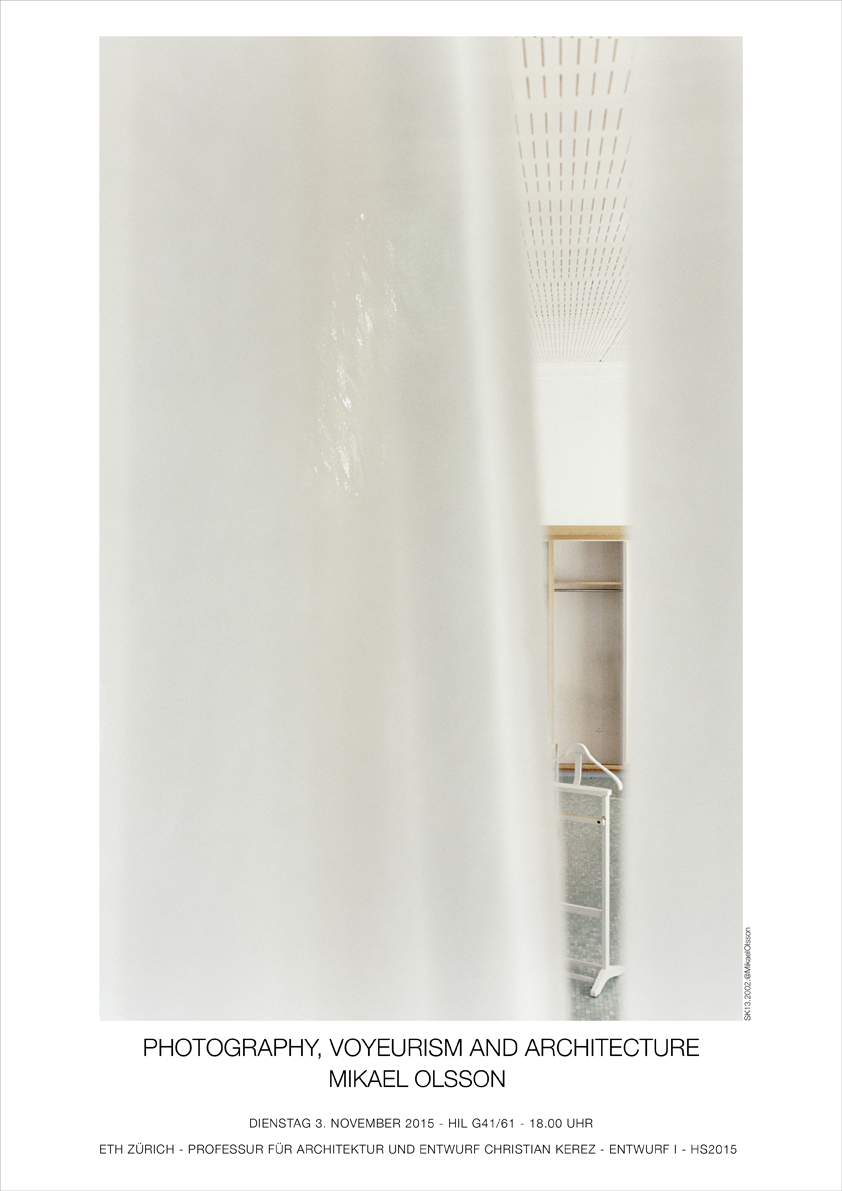 PHOTOGRAPHY, VOYEURISM AND ARCHITECTURE
Lecture by Mikael Olsson

Invited by Professur für Architektur & Entwurf Christian Kerez
Tuesday 3. November 2015 - 18.00 UHR
HIL G41/61 - ETH Zürich, Switzerland




NOVEMBER 4, 2015

Share on Facebook Twitter

→ KEREZ ETH ZÜRICH







GUEST CRITIC DARCH ETH ZÜRICH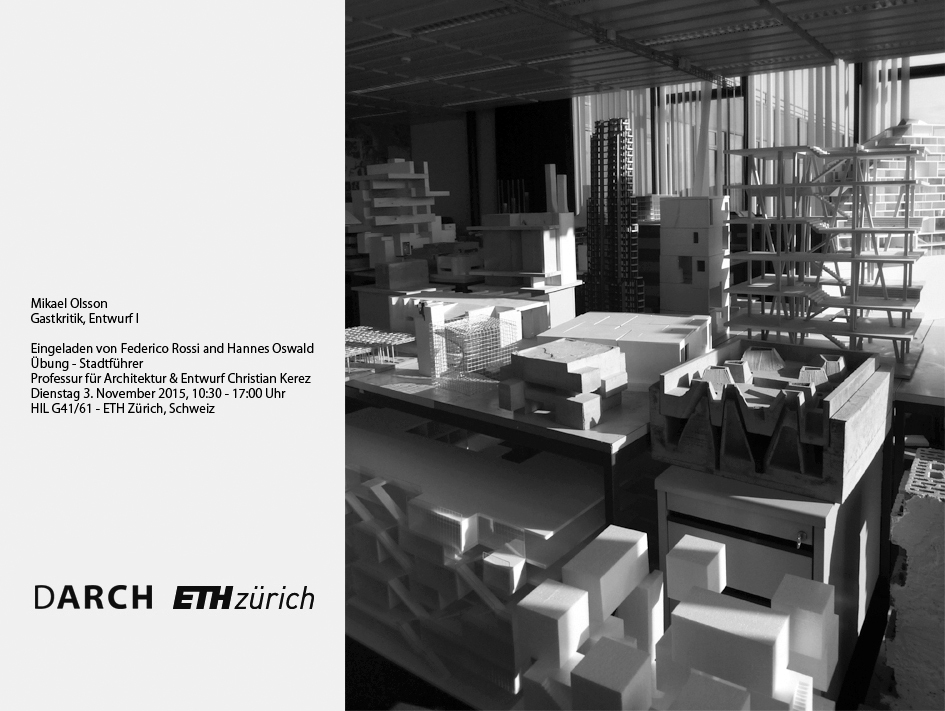 Departement Architektur ETH Zürich, Switzerland
NOVEMBER 3, 2015

Share on Facebook Twitter

→ KEREZ ETH ZÜRICH







INTERVIEW ARKITEKTUR MAGAZINE 2.2015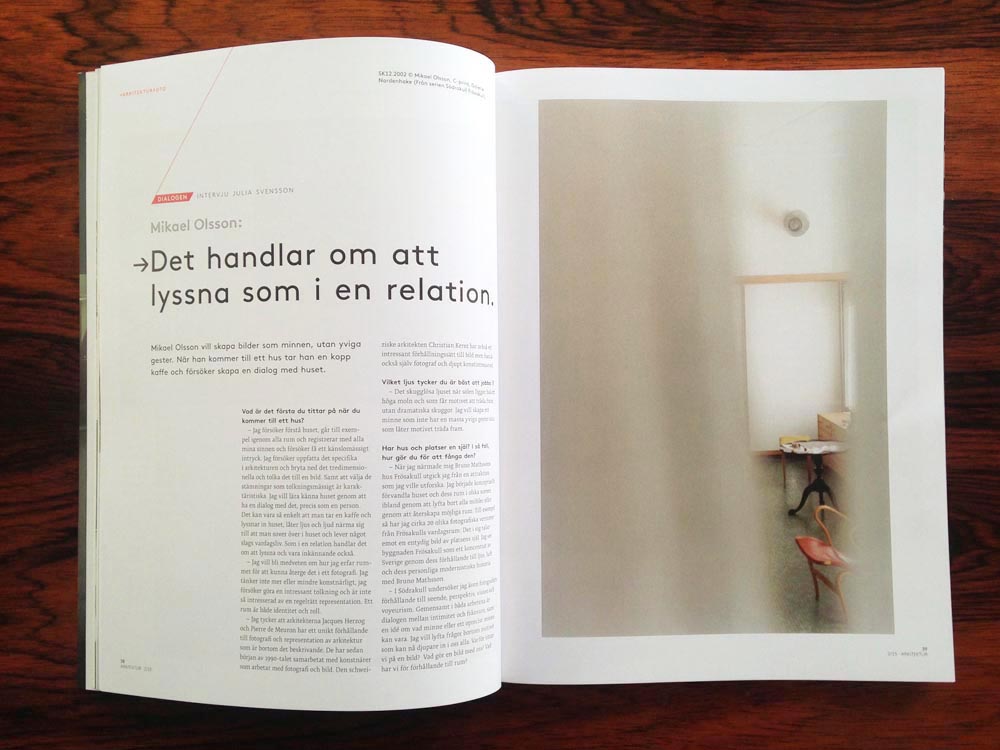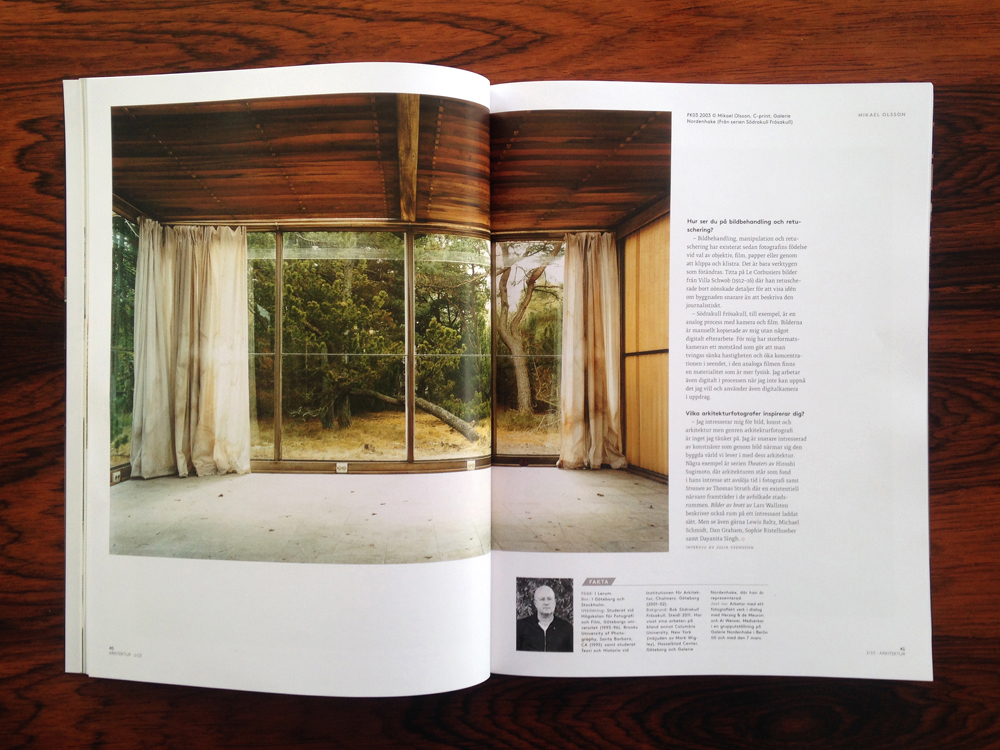 Interview by Julia Svensson in Arkitektur Magazine issue 2.2015. Theme about Photography and Architecture.
MARCH 10, 2015

Share on Facebook Twitter

→ Arkitektur, pdf







OUR LEGACY SS2015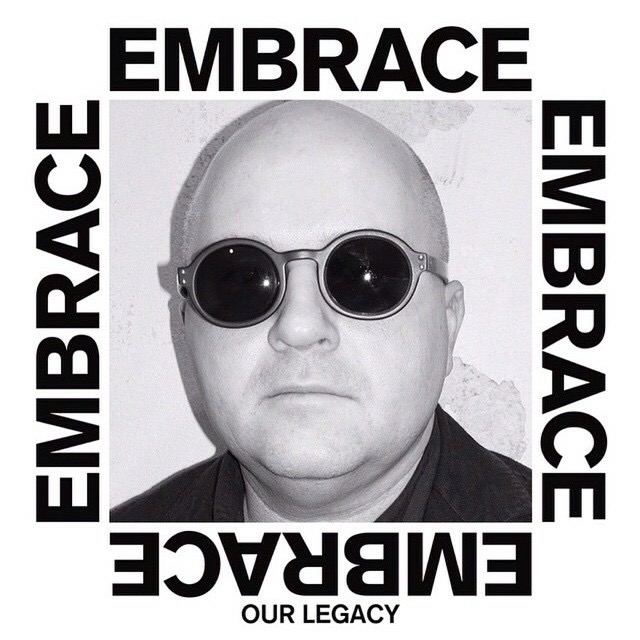 I am part of campaign for Our Legacy Eyewear SS 2015.
MARCH 9, 2015

Share on Facebook Twitter








WEEKLY REVIEW: GATHERED FATES FRIEZE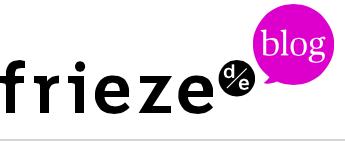 FEBRUARY 5, 2015

Share on Facebook Twitter

→ www.frieze-magazin.de







GROUP EHIBITION AT GALERIE NORDENHAKE BERLIN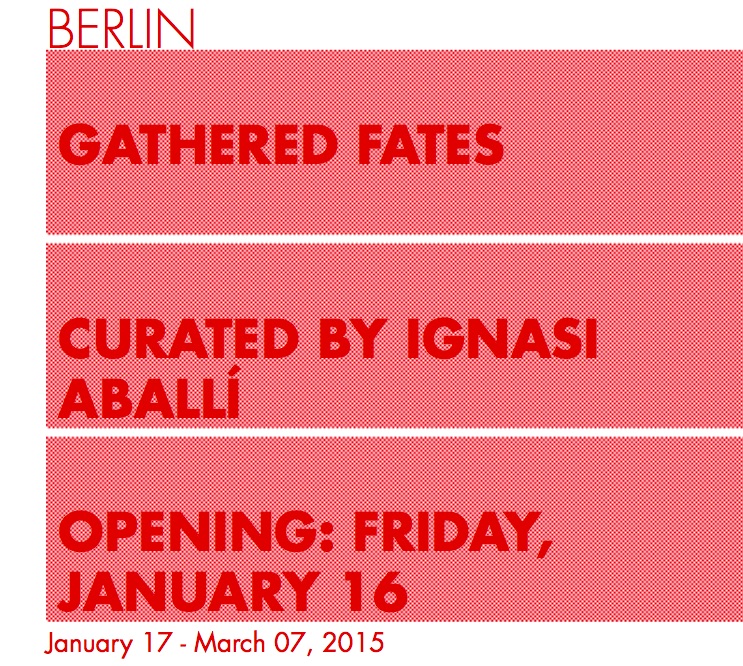 Ignasi Aballí, Mirosław Bałka, Gerard Byrne, Ceal Floyer, Hreinn Friðfinnsson, Georg Herold, Sofia Hultén, Zoe Leonard, Meuser, Helen Mirra, Sirous Namazi, Mikael Olsson, Michael Schmidt, Florian Slotawa, Johan Thurfjell, Not Vital, John Zurier

The fate of the world will be such as the world deserves.
Albert Einstein

Opening January 16th, 18-20h.

Galerie Nordenhake
Lindenstrasse 34
DE-10969 Berlin

JANUARY 16, 2015

Share on Facebook Twitter

→ NORDENHAKE







TALK AT KTH SCHOOL OF ARCHITECTURE STOCKHOLM

Talk at KTH (Royal Institute of Technology) School of Architecture, Stockholm. Invited by Professor Ulrika Karlsson and Veronica Skeppe. Fabrication and descriptive geometry: Compound representations. January 13, 2015 at 09.00 am.

KTH Arkitekturskolan
Östermalmsgatan 26
100 44 Stockholm
Sweden
JANUARY 13, 2015

Share on Facebook Twitter








A+U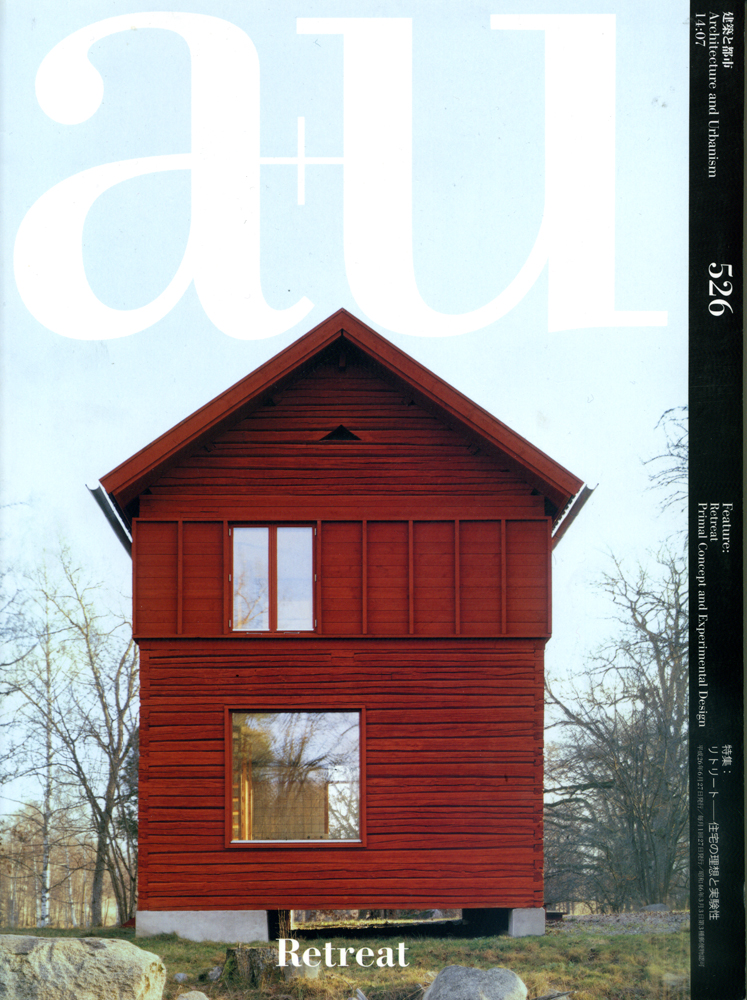 Cover photograph for A+U issue 526 (Villa Nannberga by General Architecture )
OCTOBER 28, 2014

Share on Facebook Twitter








EXHIBITION AT ARKDES. STOCKHOLM
Léoni Geisendorf exhibition at ARKDES, Arkitektur- och designcentrum, Skeppsholmen, Stockholm until Aug 31, 2014. Participate with the photograph - Villa Delin.
APRIL 11, 2014

Share on Facebook Twitter

→ ARKDES







1
2
3
4
5
6
7
8
9
10
11
12
13