Warning
: Undefined variable $postsstr in
/www/webvol25/om/gp0swynzq9m9b1v/mikaelolsson.se/public_html/index.php
on line
386
THE SQUARE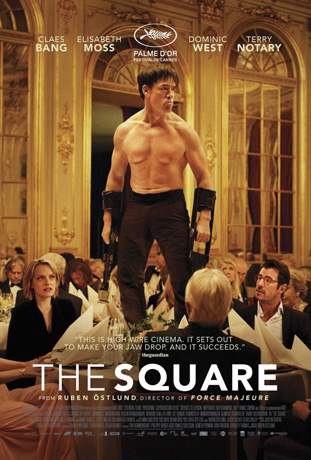 Golden Globe 2018 nominated for Best film – foreign language.
Winner of the prestigious Palme d'Or at Cannes Film Festival 2017.
Winner of 6 prices at European Film Awards in Berlin 2017 for Best Film, Comedy, Male Actor, Director, Screenwriter and Production Design.
Best Foreign Language Film from both the Chicago Film Critics Association and Dallas / Fort Worth Film Critics Association.
The Square is Oscars nominated for Best Foreign Language Film 2018.
DECEMBER 15, 2017

Share on Facebook Twitter


Warning: Undefined array key 304 in /www/webvol25/om/gp0swynzq9m9b1v/mikaelolsson.se/public_html/index.php on line 430

Deprecated: strlen(): Passing null to parameter #1 ($string) of type string is deprecated in /www/webvol25/om/gp0swynzq9m9b1v/mikaelolsson.se/public_html/index.php on line 430