BEST OF 2018 ARTFORUM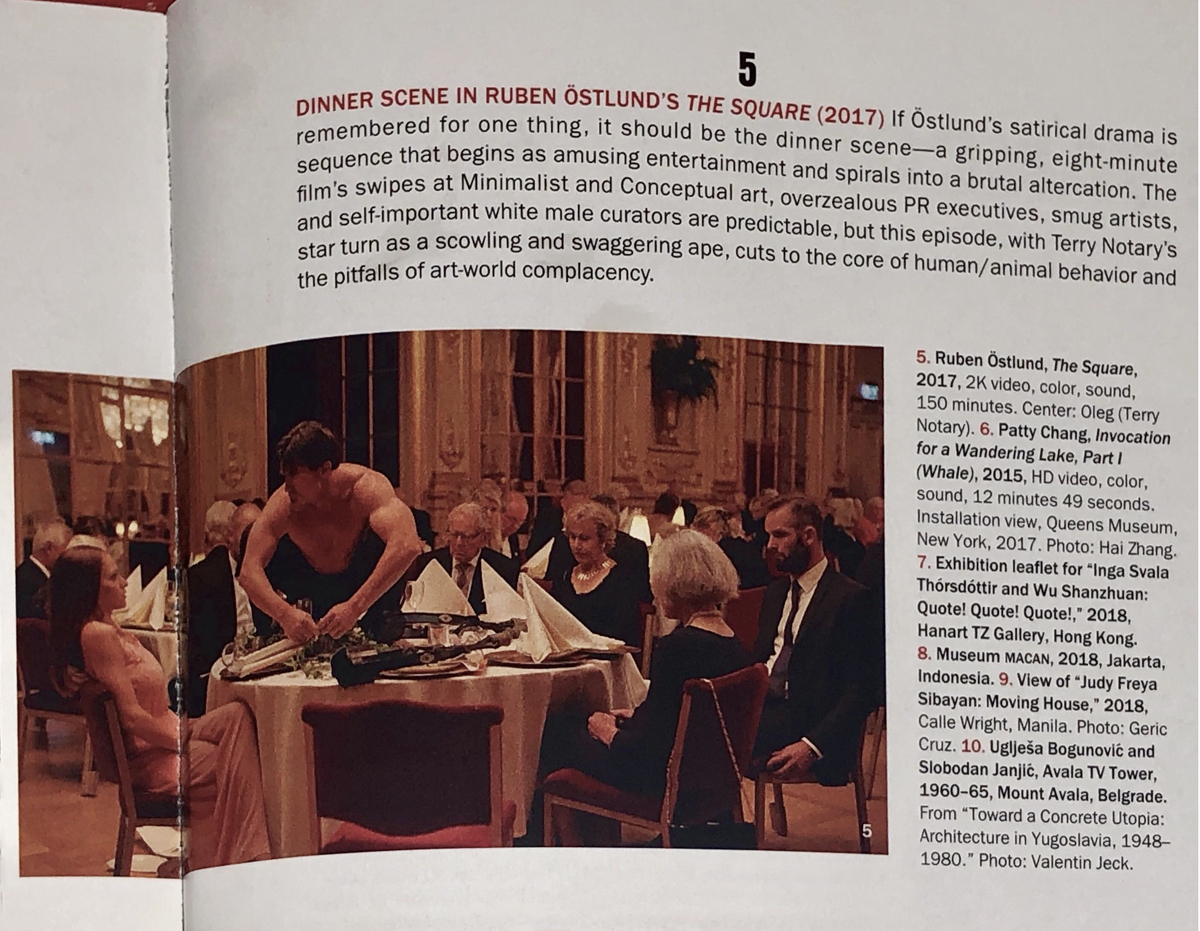 DINNER SCENE IN RUBEN ÖSTLUND'S THE SQUARE (2017)
If Östlund's satirical drama is remembered for one thing, it should be the dinner scene—a gripping, eight-minute sequence that begins as amusing entertainment and spirals into a brutal altercation. The film's swipes at Minimalist and Conceptual art, overzealous PR executives, smug artists, and self-important white male curators are predictable, but this episode, with Terry Notary's star turn as a scowling and swaggering ape, cuts to the core of human/animal behavior and the pitfalls of art-world complacency.

Artforum critic Pauline J. Yao (lead curator of Visual Art/ M+ Hong Kong) pics best of year 2018. The dinner scene in The Square by Ruben Östlund is no 5. Mikael Olsson appears in the film as an artist friend of the main character Christian (Claes Bang). In the famous dinner scene he engages in a conflict with Oleg (Terry Notary).

Each December Artforum invites a group of distinguished critics, curators, and artists from around the world to consider the year in art. Ten contributors count down their top ten highlights of 2018, while three others select the single exhibition that, for them, rose above the rest.
DECEMBER 24, 2018

Share on Facebook Twitter

→Artforum







SUSPIRIA SCREENING AT MOMA

Suspiria. 2018.
Directed by Luca Guadagnino
Friday, December 7, 7:00 p.m.
The Museum of Modern Art, New York

Suspiria. 2018. Italy/USA. Directed by Luca Guadagnino. 152 min.

Luca Guadagnino's reimagining of Dario Argento's iconic 1977 film is as fearless, bold, and lush as its predecessor. Amid unrest in a divided Berlin in the late 1970s, American Susie Bannion (Dakota Johnson) is admitted to Helena Markos's world-renowned dance company. Unbeknownst to Susie, a mysterious force appears to have taken hold of many dancers in the company, causing unexplained psychological trauma and grotesque physical ailments. Simultaneously lurid and gorgeous, Guadagnino's approach is as artful and delicate as his previous work, but uniquely embraces the darkness of the original film.
Courtesy of Amazon Studios.

Mikael Olsson stars as Agent Glockner in Suspiria.

The screening is part of The Contenders 2018.
Through January 8, 2019.
Every year there are films that resonate far beyond a theatrical release—if they manage to find their way to a commercial screen at all—or film festival appearance. Their significance can be attributed to a variety of factors, from structure to subject matter to language, but these films are united in their lasting impact on the cinematic art form. For this annual series, the Department of Film combs through major studio releases and the top film festivals in the world, selecting influential, innovative films made in the past 12 months that we believe will stand the test of time. Whether bound for awards glory or destined to become a cult classic, each of these films is a contender for lasting historical significance, and any true cinephile will want to catch them on the big screen.
Organized by the Department of Film MoMA.
DECEMBER 7, 2018

Share on Facebook Twitter

→ MoMa







TIDSKRIFTEN ARKITEKTUR KIRUNA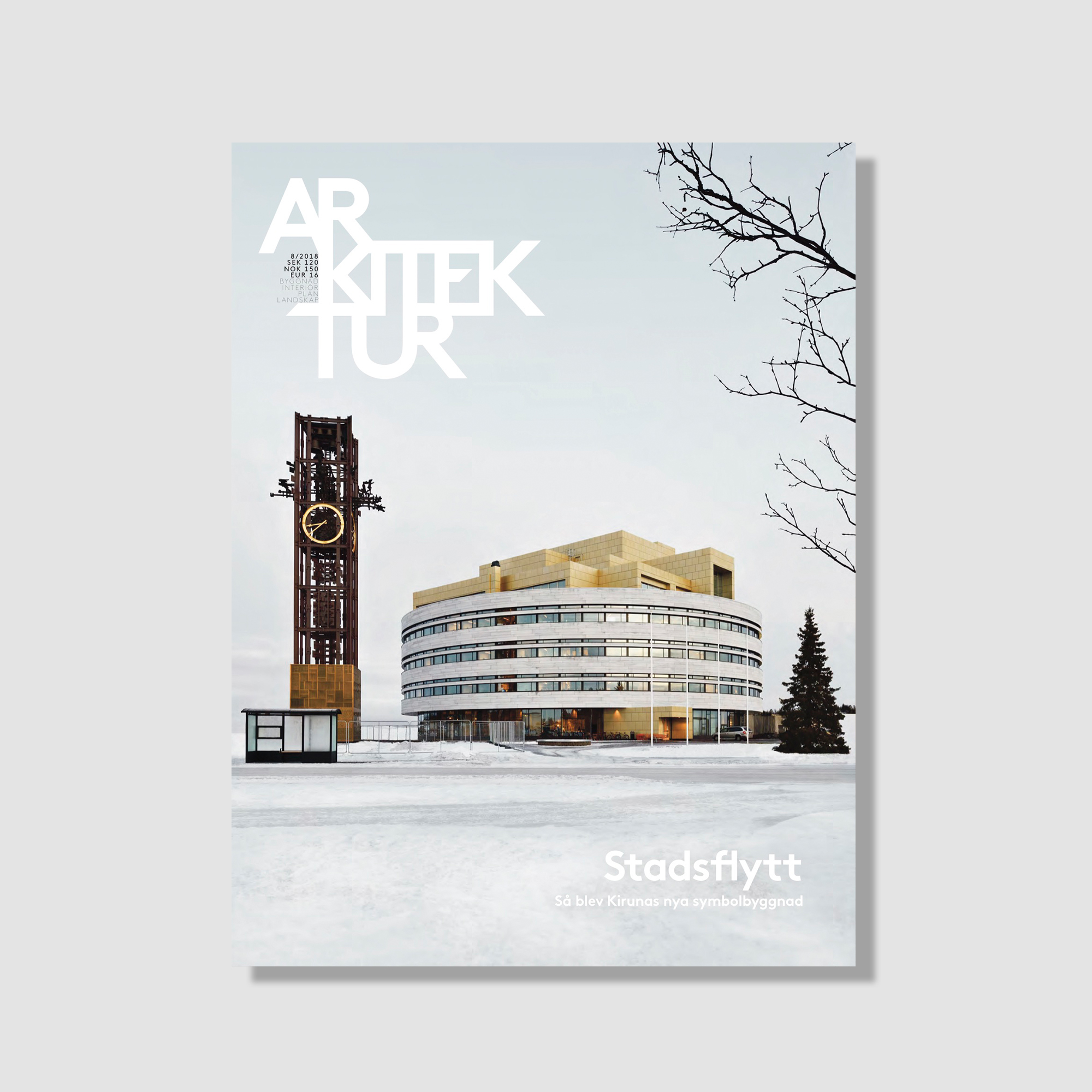 When the city moves, Kiruna's town hall is replaced with a new one by Henning Larsen Architects.
Photographs from the old town hall by architects Artur von Schmalensee. 1964 years Kasper Salin winner.
Published in Arkitektur 8, 2018. Editor Julia Svensson.
DECEMBER 1, 2018

Share on Facebook Twitter








ROBERT ALTMAN AWARD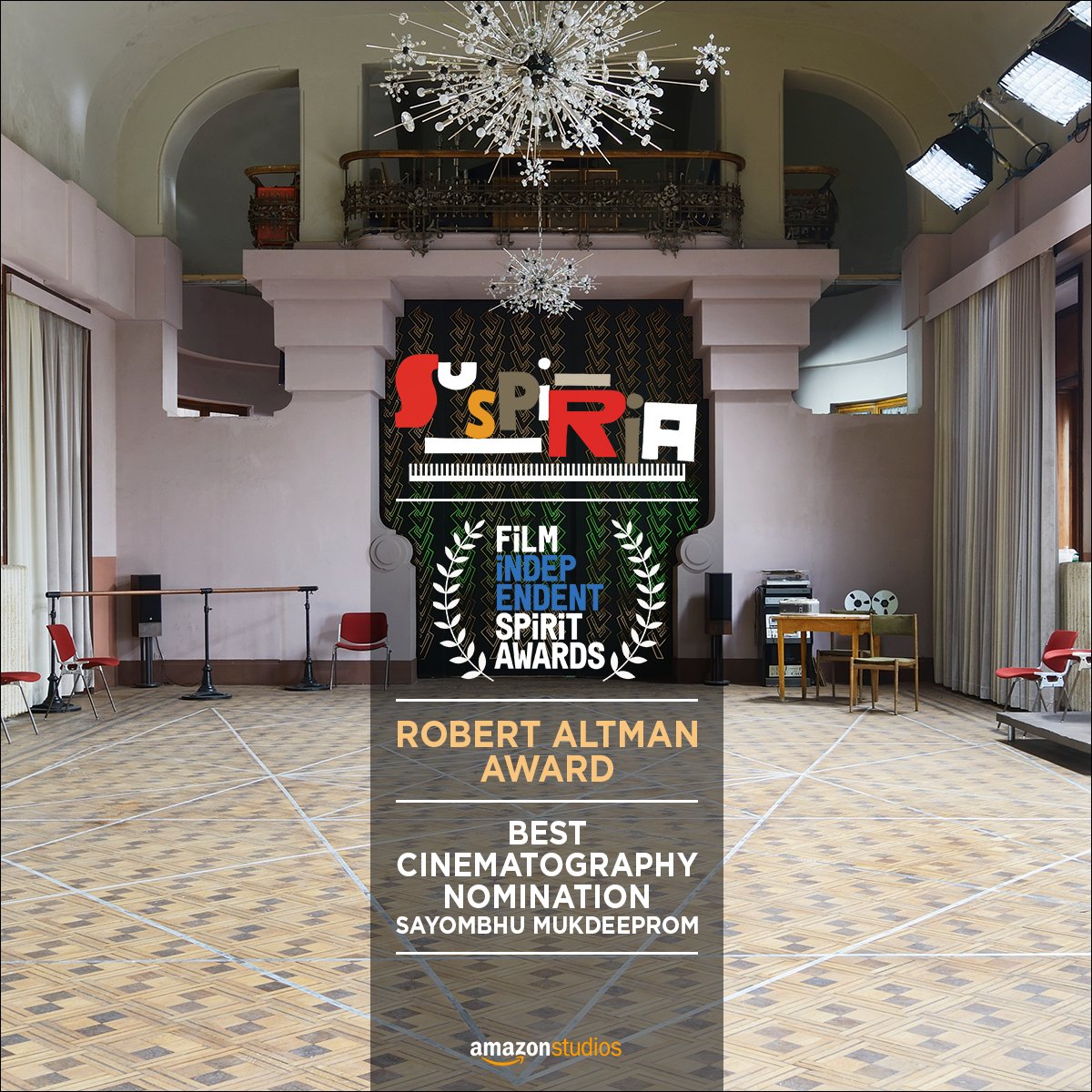 ROBERT ALTMAN AWARD – Given to one film's director, casting director and ensemble cast.

Suspiria was selected to receive the Robert Altman Award, which is bestowed upon one film's director, casting director and ensemble cast. The Altman Award was created in 2008 in honor of legendary director Robert Altman who was known for creating extraordinary ensemble casts.

Director: Luca Guadagnino
Casting Directors: Avy Kaufman, Stella Savino
Ensemble Cast: Malgosia Bela, Ingrid Caven, Lutz Ebersdorf, Elena Fokina, Mia Goth, Jessica Harper, Dakota Johnson, Gala Moody, Chloë Grace Moretz, Renée Soutendijk, Tilda Swinton, Sylvie Testud, Halla Thordardottir, Angela Winkler, Mikael Olsson, Fred Kelemen, Majon Van der Schot, Alek Wek, Clémentine Houdart, Olivia Ancona, Brigitte Cuvelier, Anne-Lise Brevers, Vanda Capriolo, Jessica Batut, Vincenza Modica, Marjolaine Uscotti, Charo Calvo, Sharon Campbell, Elfriede Hock, Iaia Ferri, Sara Sguotti, Stephanie McMann, Maria Bregianni, Navala 'Niko' Chaudhari, Greta Bohacek.

Mikael Olsson stars as Agent Glockner in Suspiria.

Sayombhu Mukdeeprom - Suspiria is nominated for BEST CINEMATOGRAPHY
NOVEMBER 18, 2018

Share on Facebook Twitter

→ 34 Film Independent Spirit Award







SUSPIRIA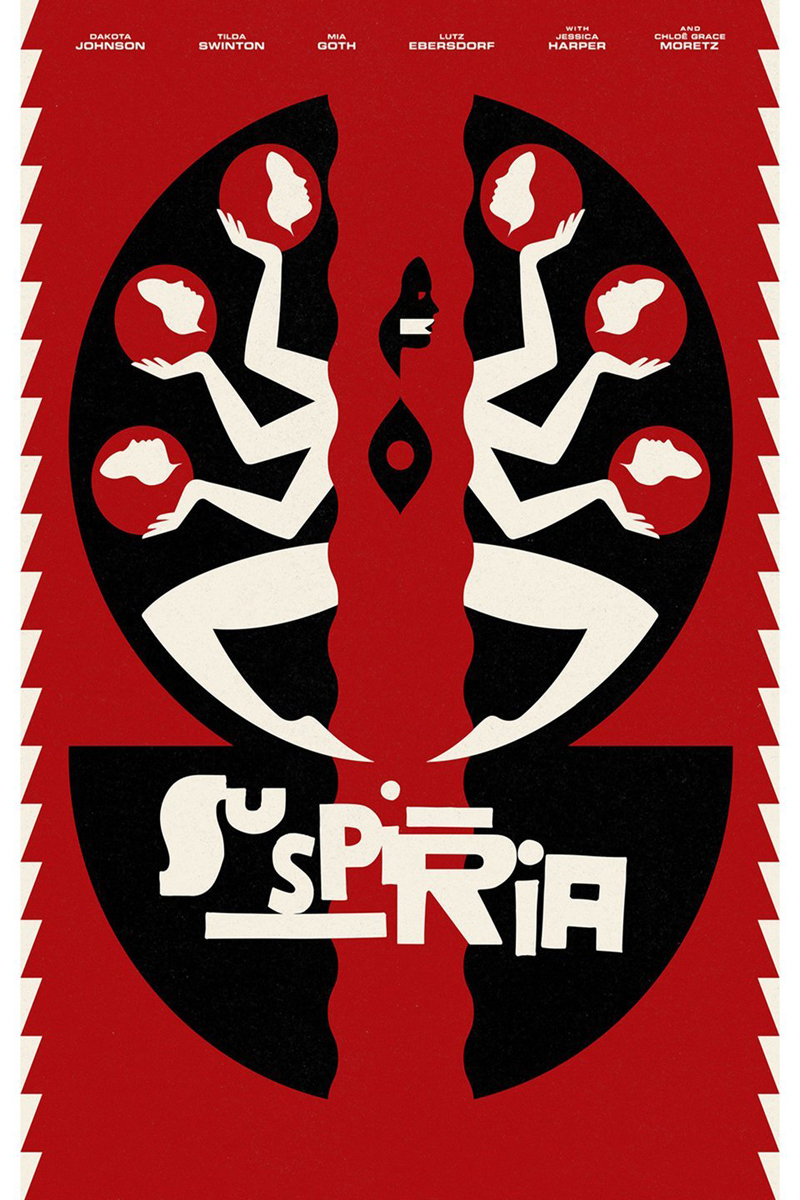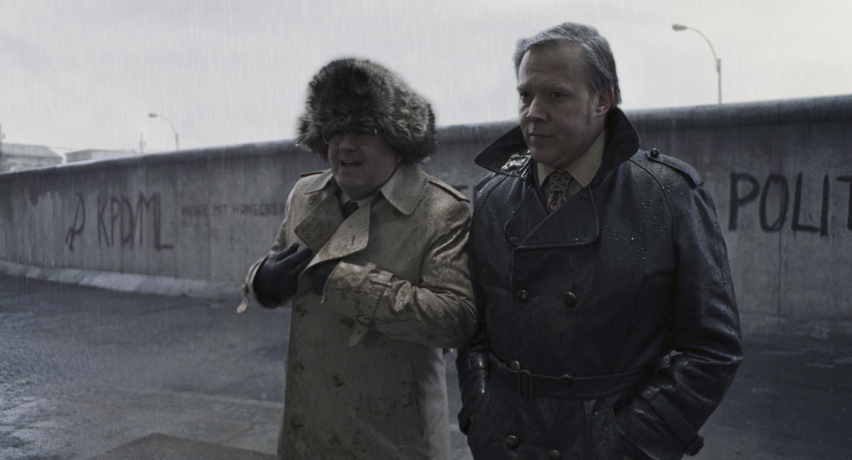 Mikael Olsson as Agent Glockner and Fred Kelemen as Agent Albrecht star in Suspiria (2018) by Luca Guadagnino.
Starring Dakota Johnson, Tilda Swinton, Mia Goth, Jessica Harper, Chloe Grace Moretz, Ingrid Caven, Angela Winkler, Elena Fokina, Renée Soutendijk. Screenplay by David Kajganich.
Courtesy of Amazon Studios.
NOVEMBER 9, 2018

Share on Facebook Twitter

→ IMDb







PUBLISHED: PHOTOBOOKS IN SWEDEN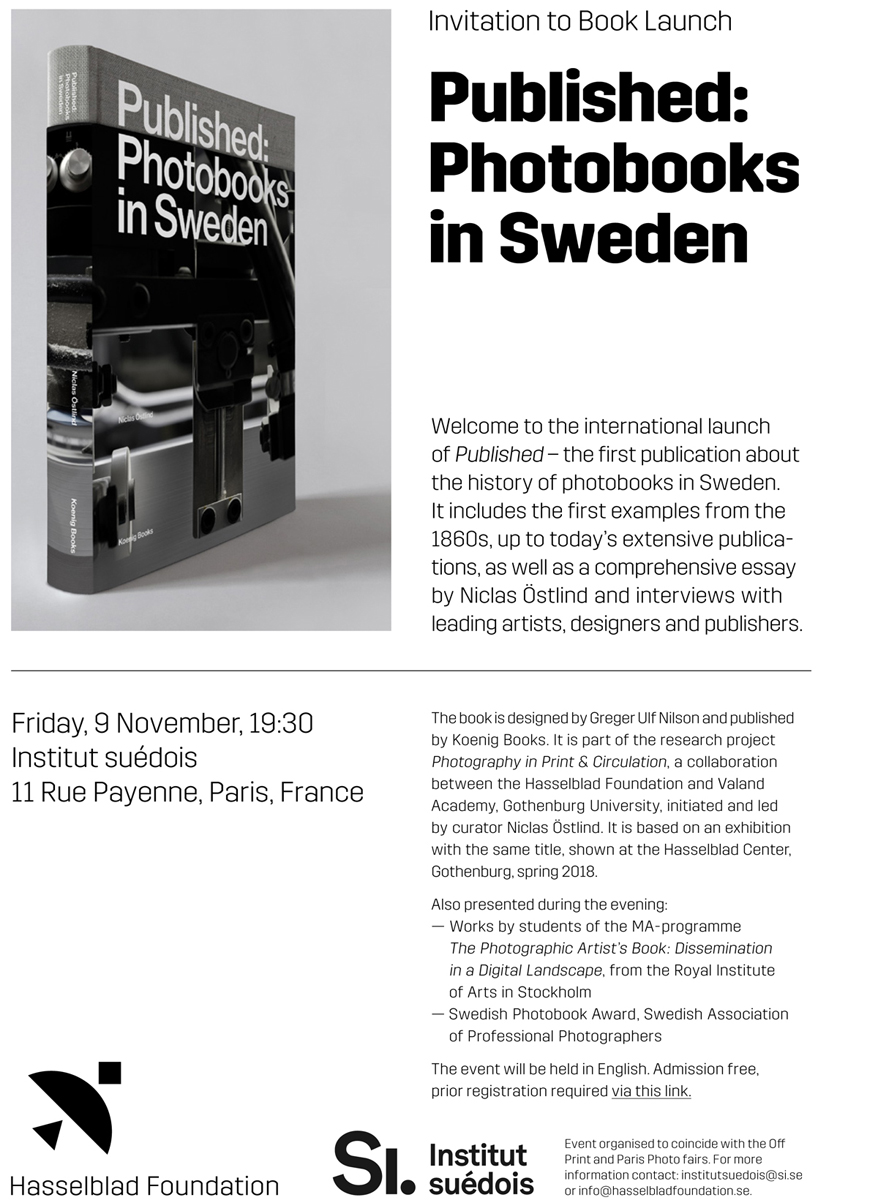 Book launch of PUBLISHED - the first survey of Swedish photobooks at Paris Photo Fair at Institute Suedois, Paris.
Author Niclas Östlind. Design: Greger Ulf Nilson. Cover image: Mikael Olsson.
Interviews with Anders Petersen, Carl Johan Erikson and Björn Larsson, Bruno Ehrs, Matilda Plöjel, Marie Lundquist, Klara Källström and Thobias Fäldt, Greger Ulf Nilson, Elsa Modin, Mikael Olsson, Helene Boström and Charlotte Ekbom.

The printing of the book is photographed by Mikael Olsson. It is also published in the inception and end of the book.
NOVEMBER 9, 2018

Share on Facebook Twitter

→ Institute Suedois, Paris.







DAZED & CONFUSED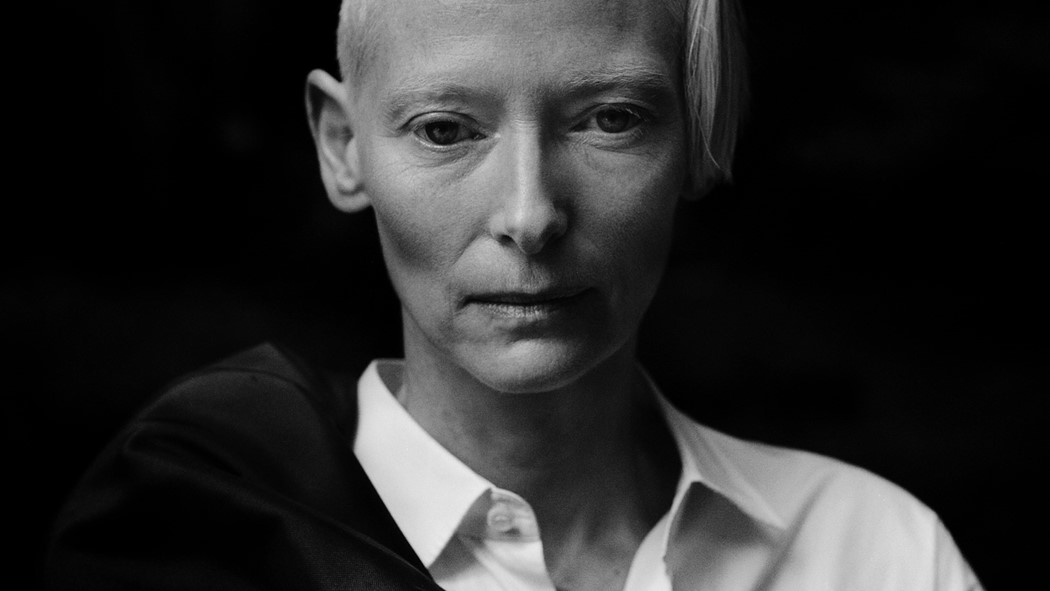 Dazed & Confused

You star in the Suspiria remake later this year. What can you say about your part in the film – and were you always a fan of Argento's hyper-colourised surrealism?

Tilda Swinton:
Suspiria is a film Luca Guadagnino and I have talked about making a 'cover' of for years. We are dyed-in-the-wool fans of Dario Argento's classic and we're happy to be in the middle of completing our film. We shot in Italy and Berlin over the winter (and are) now cutting. I play Madame Blanc, a highly respected choreographer and director of the Markos Dance Company. The film is a universe of dance and magic and the radical politics of 70s Berlin. We shot with a cast of 38 women – including the great Ingrid Caven, Mia Goth, Renee Slouterdijk, Angela Winkler, Dakota Johnston, Chloë (Grace) Moretz, Sylvie Testud and the wonderful Jessica Harper, who starred in Argento's original – and three men: filmmaker Fred Kelemen, photographer Mikael Olsson and psychoanalyst Lutz Ebersdorf. It's going to be wild and very much its own animal.

Photography Jack Davison
Styling Robbie Spencer
Text Dean Mayo Davies

27 June 2017
NOVEMBER 6, 2018

Share on Facebook Twitter

→ Dazed & Confused







SUSPIRIA PREMIERE LOS ANGELES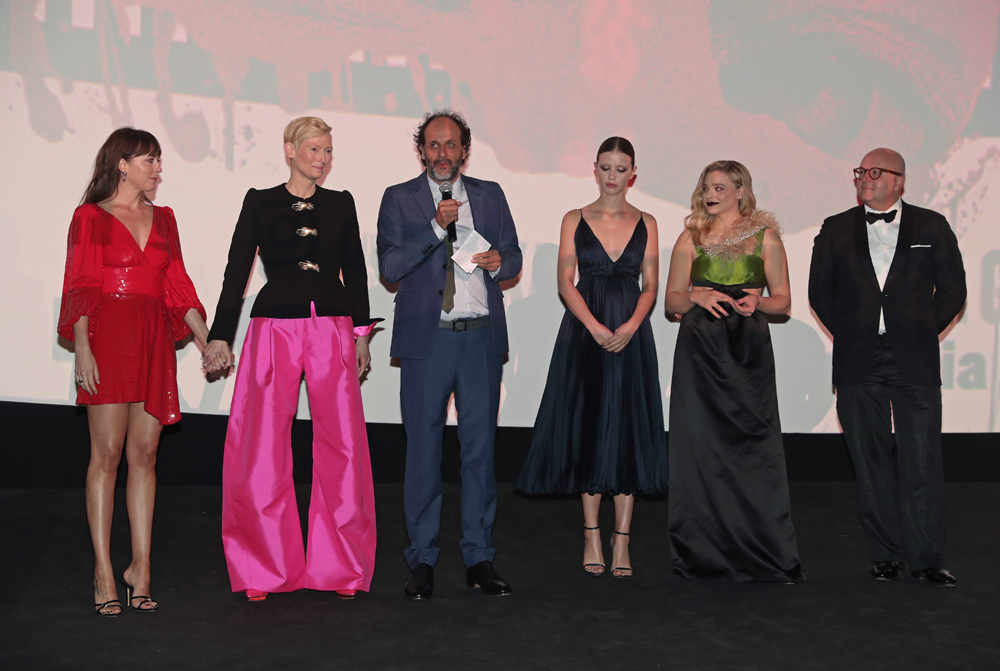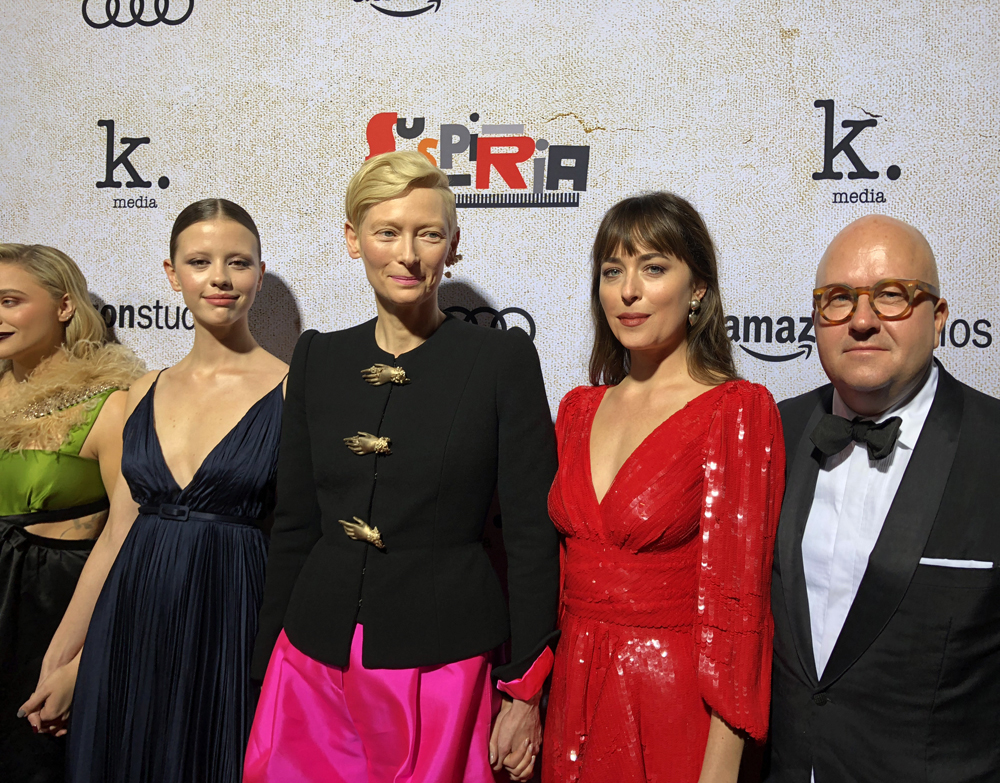 Red carpet premiere of Suspiria in Los Angeles with Mia Goth, Tilda Swinton, Chloë (Grace) Moretz, Luca Guadagnino, Dakota Johnson and Mikael Olsson.

ArcLight Hollywood Cinerama Dome
6360 Sunset Boulevard
Los Angeles, CA 90028
OCTOBER 24, 2018

Share on Facebook Twitter








NYTIMES SUSPIRIA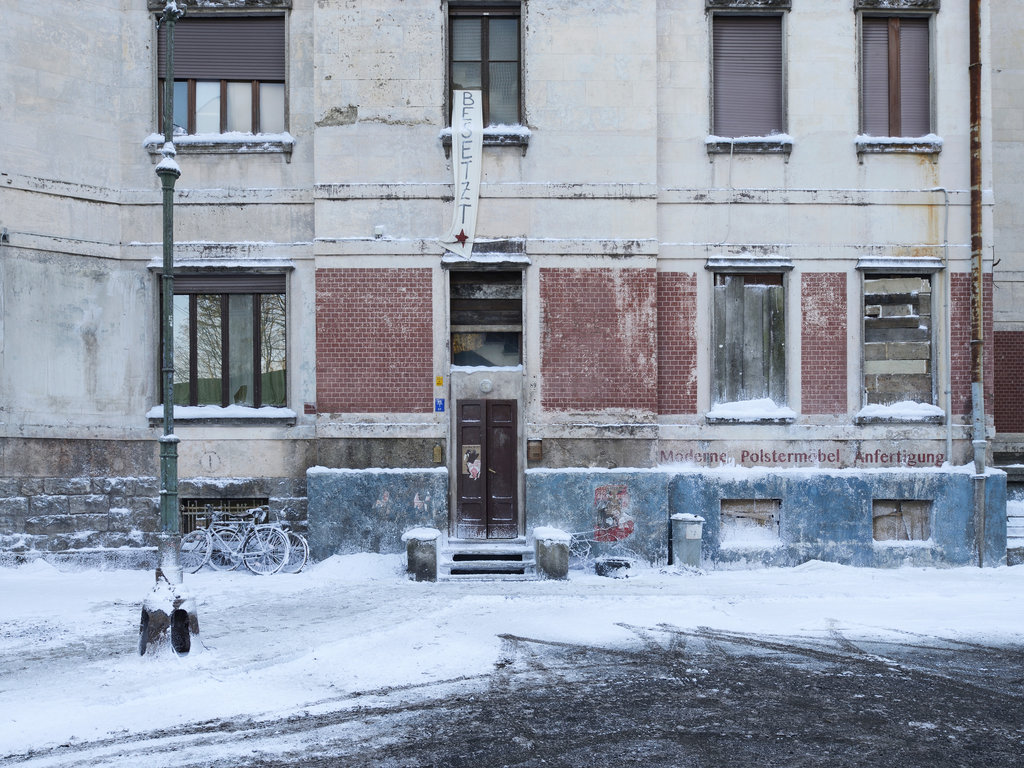 How an Abandoned Hotel Became a Witches' Lair for 'Suspiria'.
Luca Guadagnino's latest film takes place in a fictional dance academy in 1970s Berlin, constructed within the dilapidated interiors of a 1912 Italian retreat.
......In a twist typical of "Suspiria," the photographer Mikael Olsson, who captured the accompanying images of the set, also has a bit role in the film: He appears as Agent Glockner, a German police officer (one of just three male characters).
OCTOBER 23, 2018

Share on Facebook Twitter

→ New York Times Style Magazine







SVERIGES RADIO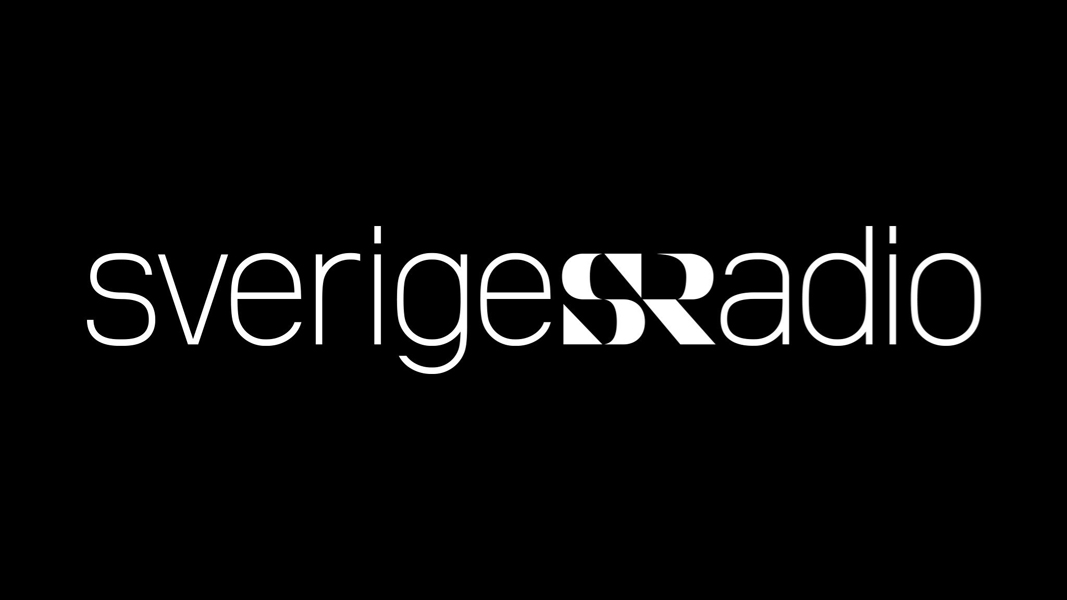 In Sveriges Radio P1 with Roger Wilson "Konstnären Mikael Olsson om hur han hamnade i "Suspiria"/The artist Mikael Olsson about how he ended up in "Suspiria".
SEPTEMBER 29, 2018

Share on Facebook Twitter

→ SVERIGES RADIO







1
2
3
4
5
6
7
8
9
10
11
12
13