PANEL CALLS HASSELBLAD FOUNDATION
Panel call: The actors around the photo book and its context
18.30-20.00

A number of key actors in the Swedish photo book culture have been invited to discuss what makes a photo book interesting, convey personal experience of publishing photo books and describing the international networks where the books are displayed, sold and distributed. The collections are also in focus and participants provide insights into the requests that form collections and show examples of extremely unusual photo books.

Mikael Olsson, artist
Gerry Johansson, photographer
Gösta Flemming, Journal Publication
Lotta Törnroth, artist, Blackbook Publications

Hasselblad Foundation
Götaplatsen
SE-412 56 Göteborg
APRIL 11, 2018

Share on Facebook Twitter

→ Hasselblad Center







2018 VENICE ARCHITECTURE BIENNALE'S MAIN EXHIBITION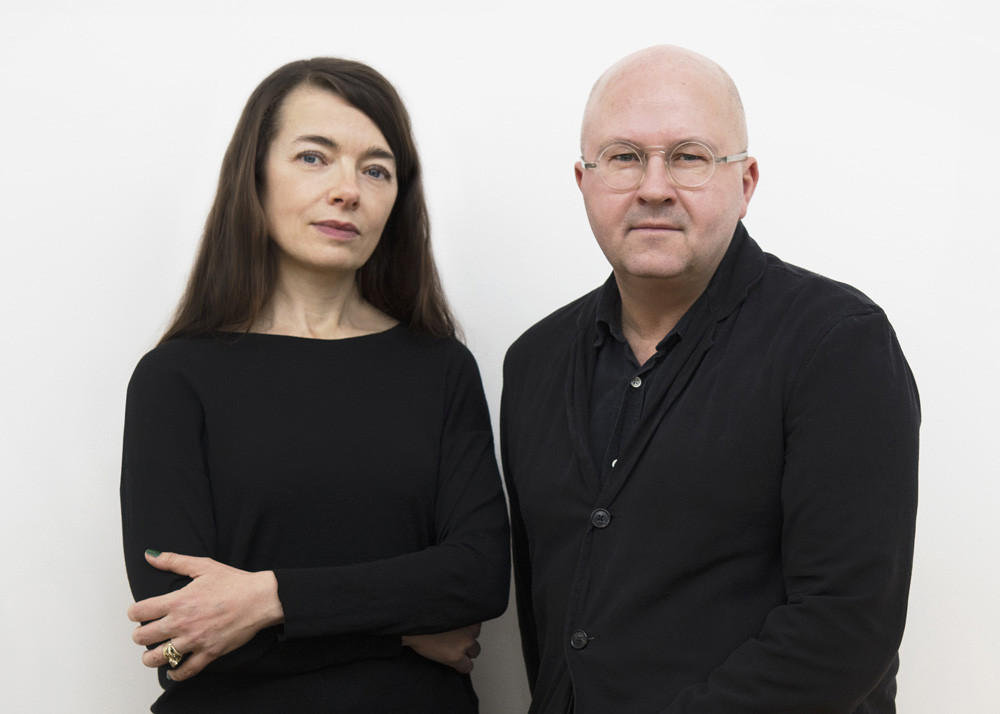 ArkDes to Participate in 2018 Venice Architecture Biennale's Main Exhibition with Petra Gipp and Mikael Olsson.

At a press conference today in Venice La Biennale, Yvonne Farrell and Shelley McNamara (Grafton Architects), creative directors, announced that ArkDes, the Swedish Centre for Architecture and Design, will participate in Freespace – the central exhibition of the 2018 Biennale.

ArkDes will collaborate with architect Petra Gipp (Stockholm) and artist Mikael Olsson (Stockholm) on an exhibition exploring an aspect of 20th Century Swedish architectural history through the lens of contemporary practice. Incorporating material from ArkDes' national collection, the exhibition will align with Grafton Architects' Freespace manifesto by seeking to demonstrate how extra spatial gifts in the context of our built environments can contribute to the experience of a place, a landscape, and patterns of life.

"Our participation in the main exhibition of the 2018 Venice Architecture Biennale gives us the chance to present material from the museum's world-class collection on an international stage. We are proud to be collaborating with two of Sweden's most respected creatives on a project that bridges historical and contemporary Swedish practice in the context of Grafton Architects' Freespace manifesto," says Kieran Long, director of ArkDes.

ArkDes' participation in the 16th Biennale Architettura di Venezia will be curated by Kieran Long (Director, ArkDes), Johan Örn (Curator of Collections, ArkDes), and James Taylor-Foster (Curator of Contemporary Architecture and Design, ArkDes).

More information about the project will be made available in late May 2018. The 16th Venice Architecture Biennale will run from 26 May 2018 to 25 November 2018 in Venice, Italy.
MARCH 2, 2018

Share on Facebook Twitter

→ ArkDes







PUBLISHED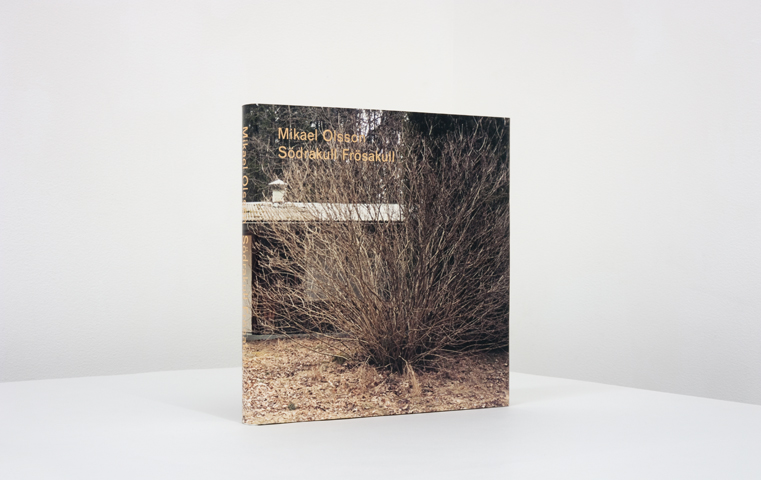 Photo Books in Sweden

February 24–May 6 2018
Opening February 23 18-20

The purpose of Published is to present the history of the photo book in Sweden and the many forms that published photography can take, but it's also a survey on how the photographic image depicts and forms man and society. The exhibition is part of the on-going research project Photography in Print & Circulation, which is a collaboration between the Hasselblad Foundation and Valand Academy. The project will culminate in a comprehensive publication about the photo book in Sweden, published in the autumn of 2018.

The book Södrakull Frösakull, Steidl is selected for the exhibition.

Curator: Niclas Östlind, Valand Academy, in collaboration with Elsa Modin and Louise Wolthers, Hasselblad Foundation.

Hasselblad Foundation
Götaplatsen
SE-412 56 Göteborg
FEBRUARY 24, 2018

Share on Facebook Twitter

→ HASSELBLAD FOUNDATION







OSCAR NOMINATION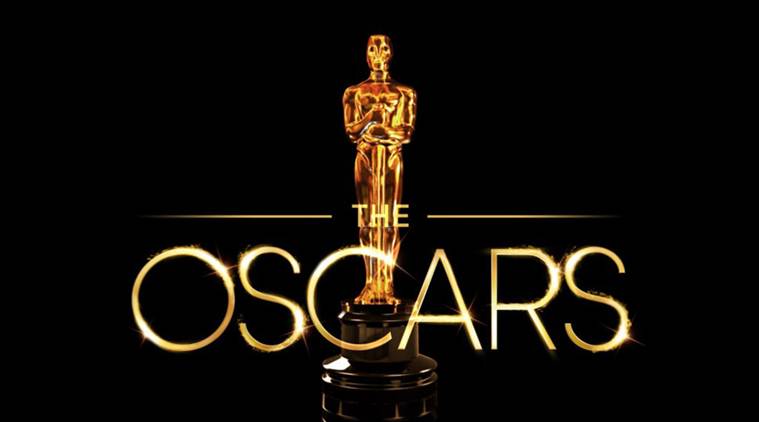 The Square is Oscars nominated for Best Foreign Language Film 2018.

Mikael Olsson appears in the film as an artist friend of the main character Christian (Claes Bang). In the famous dinner scene he engages in a conflict with Oleg (Terry Notary). He also performs in several scenes.


"A Fantastic Woman" (Chile)
"The Insult" (Lebanon)
"Loveless" (Russia)
"On Body and Soul (Hungary)
"The Square" (Sweden)
JANUARY 24, 2018

Share on Facebook Twitter

→ OSCAR







LECTURE KTH
Photography, Representation and Space
Lecture at KTH (Royal Institute of Technology) School of Architecture, Stockholm. Invited by Veronica Skeppe and Cecilia Lundbäck. January 10, 2017 at 09.00 am.

KTH Arkitekturskolan
Osquars backe 9
100 44 Stockholm
JANUARY 10, 2018

Share on Facebook Twitter








THE SQUARE SCREENING AT MOMA
The Square. 2017.
Directed by Ruben Östlund
Monday, January 1, 7:30 p.m.
The Museum of Modern Art, New York

The Square. 2017. Sweden. Directed by Ruben Östlund. 142 min.

Christian is the respected curator of a contemporary art museum, a divorced but devoted father of two who drives an electric car and supports good causes. His next show is The Square, an installation which invites passersby to altruism, reminding them of their role as responsible fellow human beings. But sometimes, it is difficult to live up to your own ideals: Christian's foolish response to the theft of his phone drags him into shameful situations. Meanwhile, the museum's PR agency has created an unexpected campaign for The Square. The response is overblown and sends Christian, as well as the museum, into an existential crisis" (Cannes Film Festival screening notes). Winner of the 2017 Palme d'Or at the Cannes Film Festival.
Courtesy of Magnolia Pictures.

Mikael Olsson stars in the film as an artist friend of the main character Christian (Claes Bang). In the famous dinner scene he engages in a conflict with Oleg (Terry Notary).

The screening is part of The Contenders 2017.
November 9, 2017–January 12, 2018.
Every year there are films that resonate far beyond a theatrical release—if they manage to find their way to a commercial screen at all—or film festival appearance. Their significance can be attributed to a variety of factors, from structure to subject matter to language, but these films are united in their lasting impact on the cinematic art form. For this annual series, the Department of Film combs through major studio releases and the top film festivals in the world, selecting influential, innovative films made in the past 12 months that we believe will stand the test of time. Whether bound for awards glory or destined to become a cult classic, each of these films is a contender for lasting historical significance, and any true cinephile will want to catch them on the big screen.

Organized by the Department of Film MoMA.
JANUARY 1, 2018

Share on Facebook Twitter

→ MoMa







THE SQUARE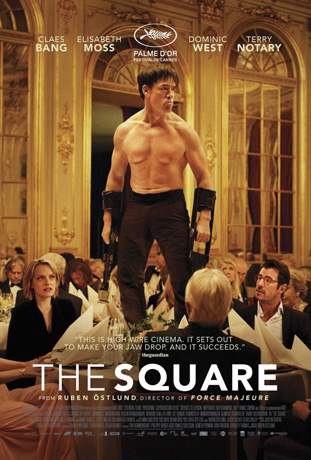 Golden Globe 2018 nominated for Best film – foreign language.
Winner of the prestigious Palme d'Or at Cannes Film Festival 2017.
Winner of 6 prices at European Film Awards in Berlin 2017 for Best Film, Comedy, Male Actor, Director, Screenwriter and Production Design.
Best Foreign Language Film from both the Chicago Film Critics Association and Dallas / Fort Worth Film Critics Association.
The Square is Oscars nominated for Best Foreign Language Film 2018.
DECEMBER 15, 2017

Share on Facebook Twitter








SPACE MAGAZINE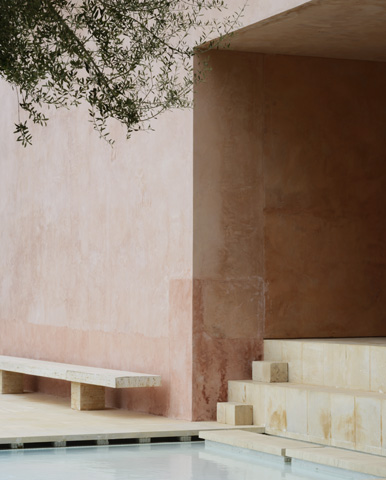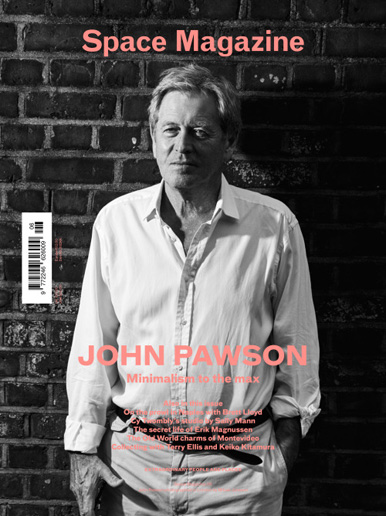 Photographs from my visit at stunning Neuendorf House in almond grove on Mallorca by architect Claudio Silverstrin and John Pawson 1987-1991.
Space Magazine 22 pages in Issue 6 autumn 2017.
NOVEMBER 10, 2017

Share on Facebook Twitter

→ Space Magazine







SCRIPT BY SUSAN VENTURA
Mentioned in the essay by Susana Ventura "Script for a debate about the definition of architectural photography," audiovisual essay part of the exhibition "Fernando Guerra: X-Ray of a Photographic Practice," curated by Luís Santiago Baptista, at Centro Cultural de Belém - CCB, Lisbon (July - October 2017)

The debate is already long; it counts over a century and a half of intense exchanges of arguments and appears still to raise different voices. The history of architectural photography melds with the history of photography, but there appears to be no consensus regarding the definition of the category or genre, namely the difference that exists between a photograph of architecture representing a determinate work of architecture and an artistic photograph (a work of art) which has the architectural work or the built landscape as object of its representation (or model of reality). One hears both parties.

Read more in the link.

OCTOBER 9, 2017

Share on Facebook Twitter

→ Susana Ventura - Script for a debate about the definition of architectural photography







RELEASE OF PUBLICATION: MATTER OF CONCERN HANS HEDBERG READER.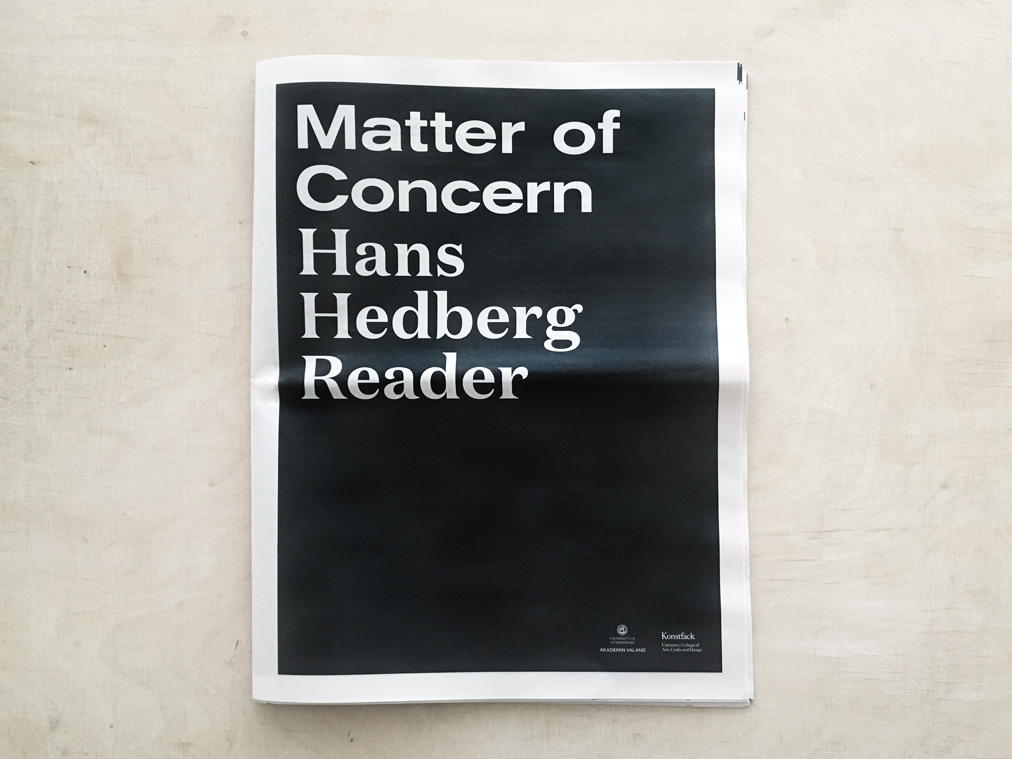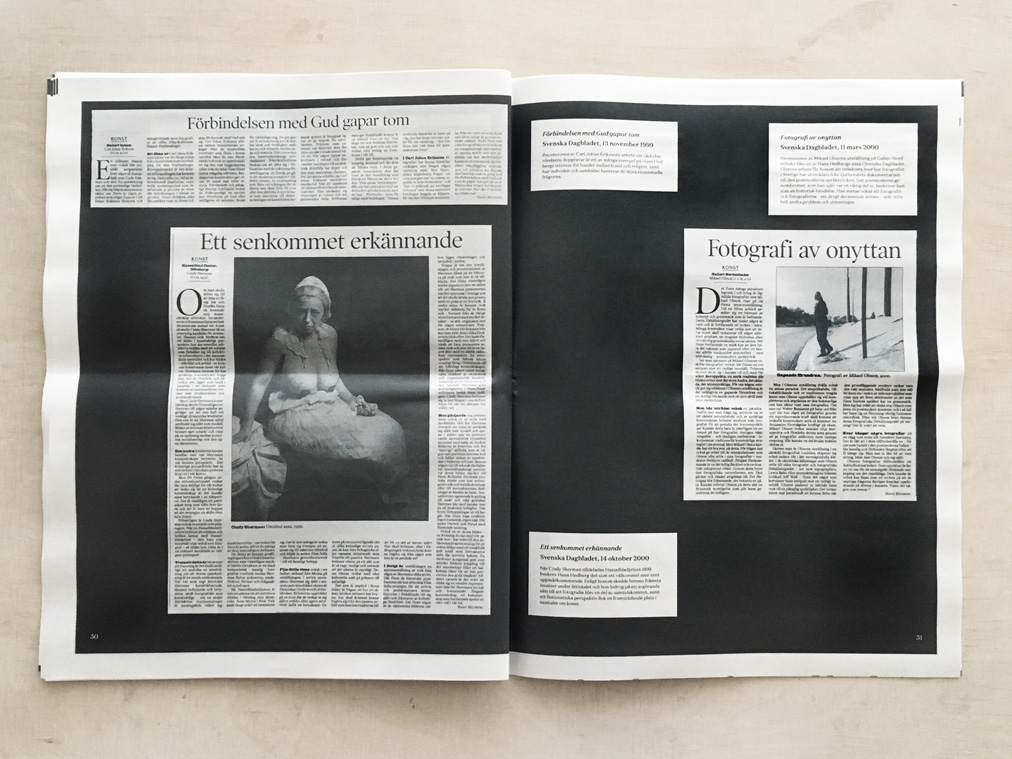 In Memory of Hans Hedberg who passed away last year.

As a photographer, critic, curator and educator at Konstfack, Hans Hedberg played a decisive role in the establishing of photography as an artistic practice in the 1990s. During his time at the School of Photography, prefect of Valand and Dean of the Faculty of Arts at the University of Gothenburg, Hans Hedberg had a great significance for the emergence of artistic research in Sweden in the beginning of the 21st century. To commemorate the memory of Hans Hedberg, Konstfack and Valand Academy will host a symposium focusing on the important tendencies in contemporary art - entirely in the spirit of Hedberg. Practitioners from various photographic fields have been invited by professionals who met Hans Hedberg during different stages of his life. They will give their view on the current state of the medium and challenges for the future.

His review of my exhibition at Nordenhake Stockholm was first published in Svenska Dagbladet, 2000.
Now reprinted in the Matter of Concern Hans Hedberg Reader .

Editors: Svante Larsson & Niclas Östlind.
Design: Studio Moss.
ISBN: 978-91-88931-55-6
Art & Theory 2017.
SEPTEMBER 14, 2017

Share on Facebook Twitter

→ Matter of Concern Hans Hedberg Reader, pdf







1
2
3
4
5
6
7
8
9
10
11
12
13