LWRNTZ (WORK IN PROGRESS) - MIKAEL OLSSON/JAN ERIK LUNDSTRöM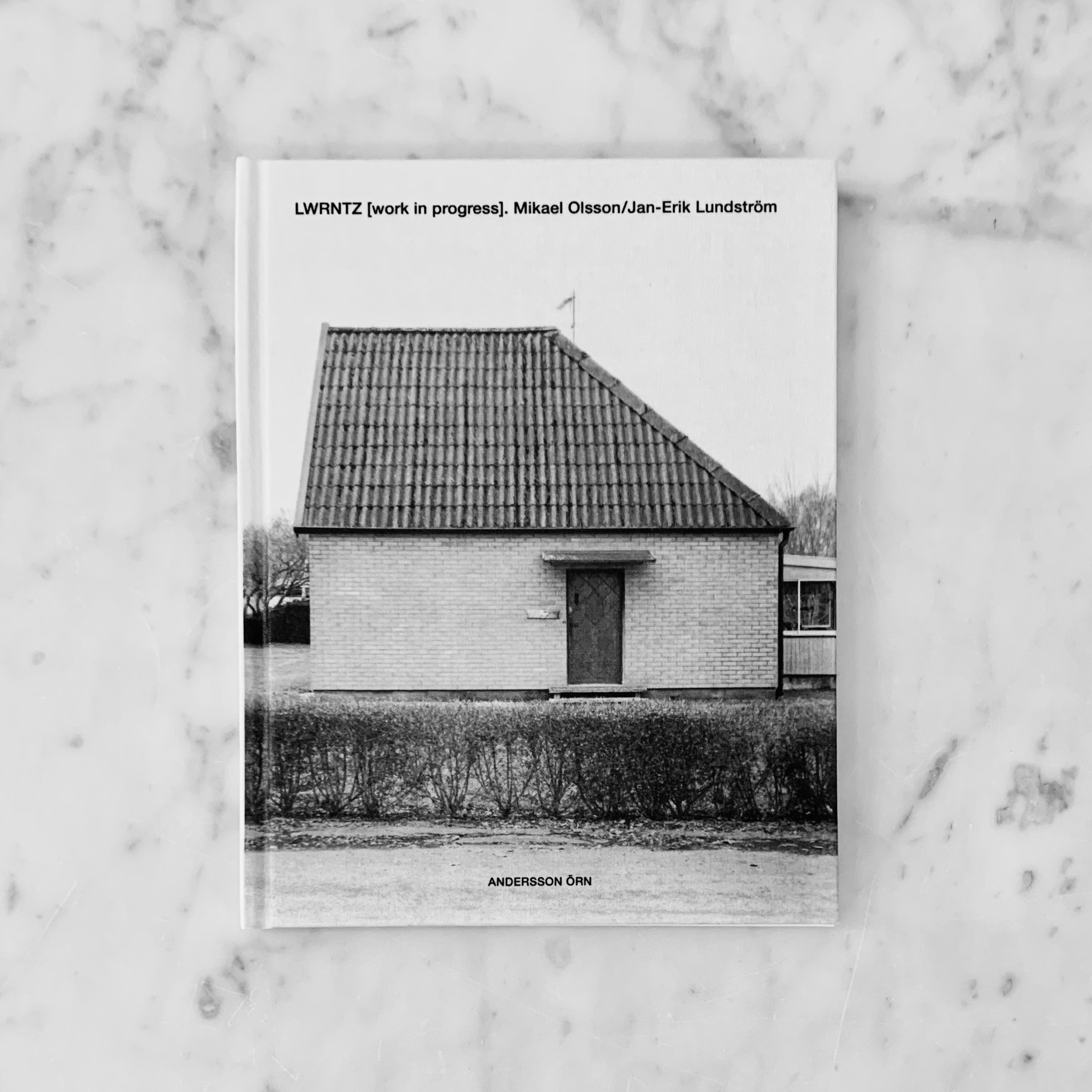 An excavation of Sigurd Lewerentz' architectural remains.

First book out from Sweden's new architectural publisher Andersson Örn!
From the preface:
In this book, we are given a rare glimpse into Mikael Olsson's ongoing work LWRNTZ: an artistic investigation of Sigurd Lewerentz'(1885–1975) architecture. Olsson's finalized project will later on be published in a more extensive format, similar to his works "Södrakull Frösakull" and "on | auf" . Some of the photographs included here will possibly reappear, others may be reevaluated and disappear along the way. After all, this is a work in progress.
Lewerentz' work spans over many decades and across a number of building types, styles, materials and techniques. This width is apparent in Olsson's project, which could be labeled as an excavation of Lewerentz' architectural remains, both known and unknown, wellpreserved and decayed.
This book is also a dialogue between the artist and photographer Mikael Olsson, and the curator and critic Jan-Erik Lundström – a dialogue, covering the photographic field, its actors, histories and theories, that began with a series of Zoom conversations between Olsson, Lundström and the editor of this book in 2021.
From Jan-Erik Lundström's essay:
The title LWRNTZ – which can be understood as a metonym, suggesting that here is a series of utterances which speak and express through proximity rather than similarity, hinted at by its omission of the vowels (three e) from Lewerentz' name – illuminates and highlights a productive tension between referent (Lewerentz' buildings) and figure (Olsson's photographs), between motif and image, between the world of objects and things and – precisely – their metaphorical and metonymic representation. Indeed, the dimension of closeness is saturated and dense, both asymptotically and emphatically. The photographs live off, are nurtured by, and take place in the vicinity of these buildings, even if their primary aim is not necessarily to reproduce or represent them. The photos appreciate and honor the building's independent status. It is a closeness that borders on merging, but that never crosses the line. Nearness but not parity or similarity.
SEPTEMBER 16, 2022

Share on Facebook Twitter

→ Konstig Bookstore







HCV FOTOZINE : 2021:2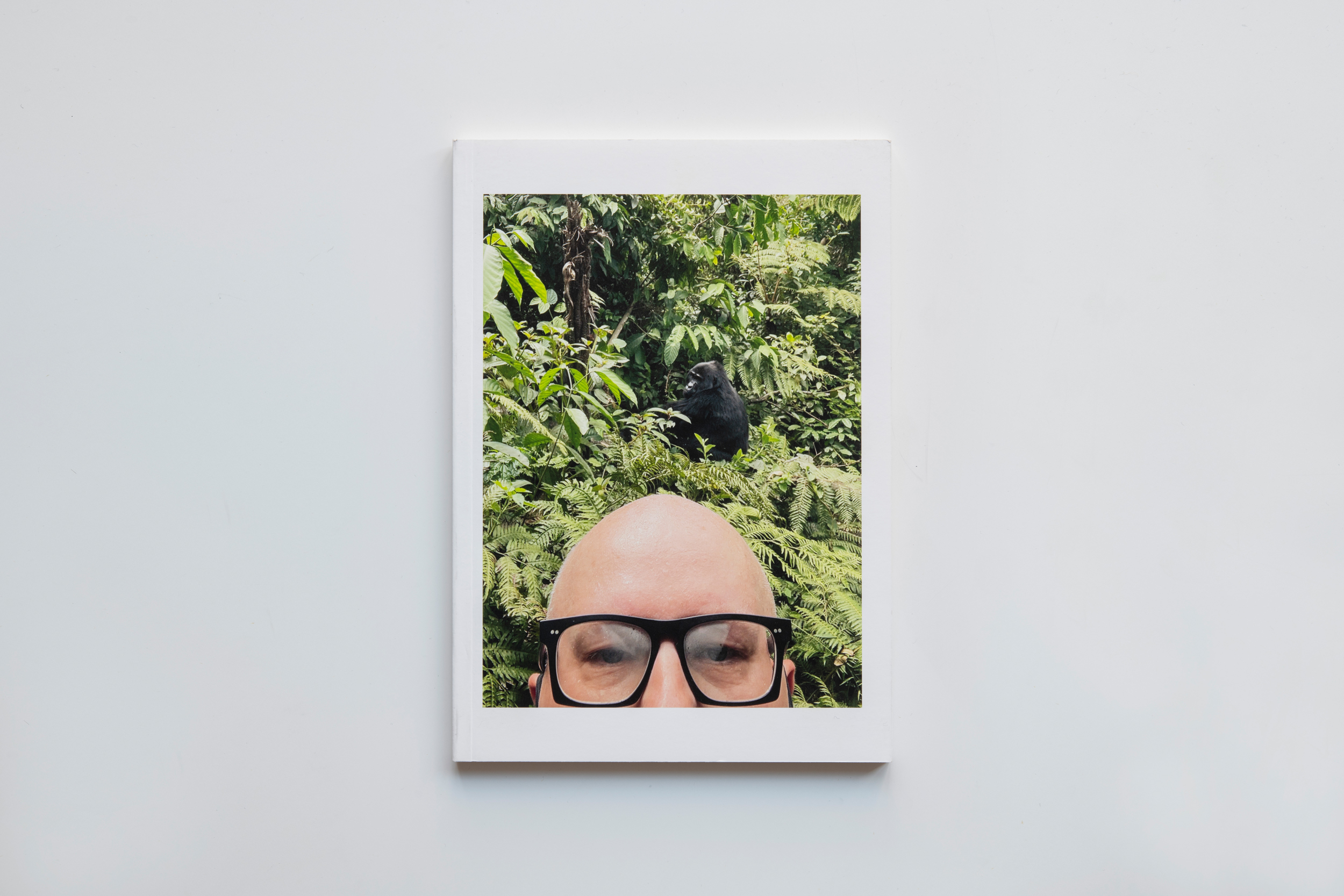 New publication by HCV - Hasselblad Centers Vänner

Mikael Olsson - Olsson Mikael
JANUARY 1, 2022

Share on Facebook Twitter








OSA CONFERENCE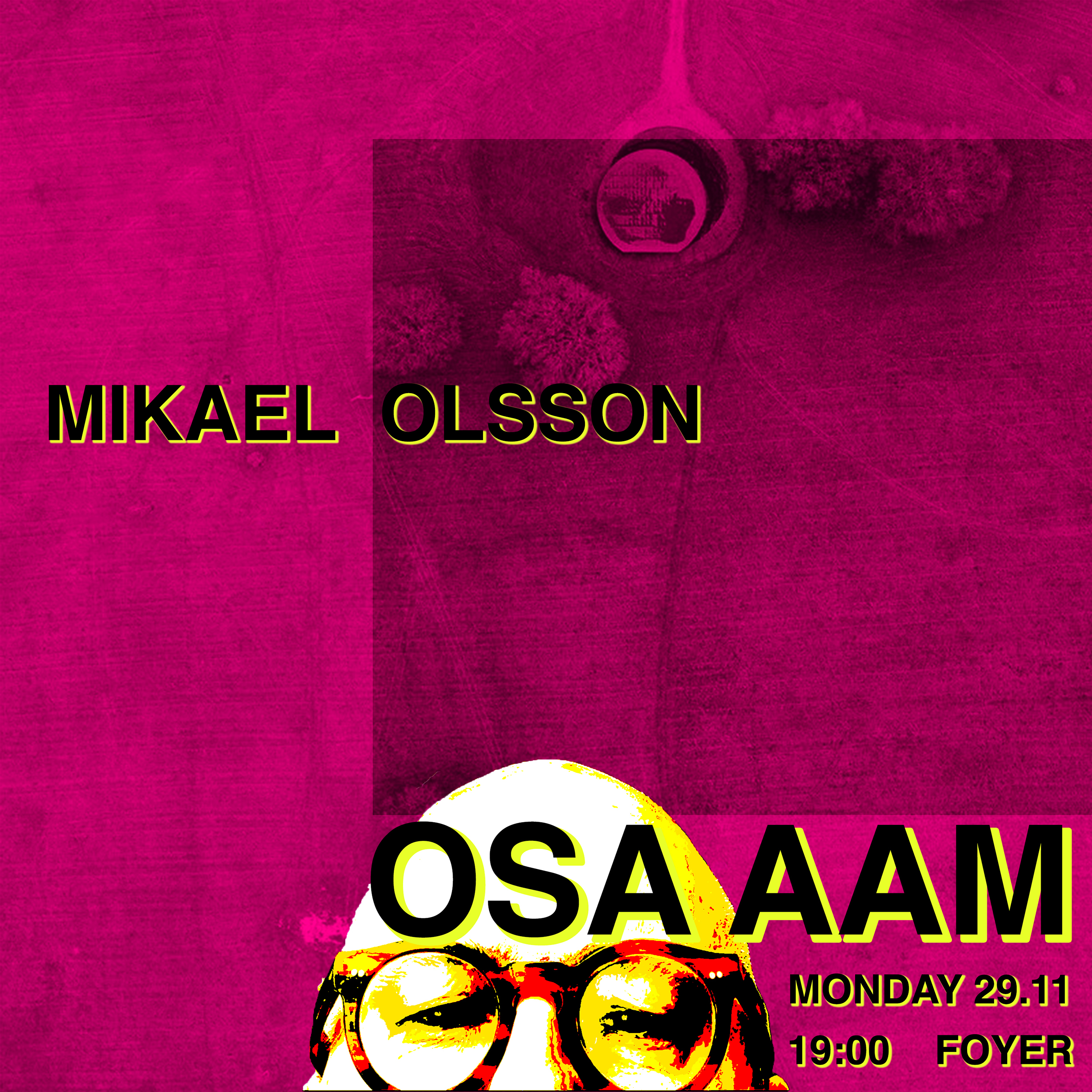 Lecture Accademia di Architettura, Mendrisio Mondat 29.11.2021.
Invited by Student Organisation of the Academy of Architecture in Mendrisio (OSA). Luca Bonazzi, Tobia de Eccher and Edoardo Massa, representatives of OSA Lectures.

Mikael Olsson, Lerum, SE
Artist, photographer, actor, filmmaker. Graduated at the Department of Photography and Film at University of Gothenburg (1993-96).

As a student, he collaborated for a decade with Göteborg film festival, the largest film festival in the Nordic countries. After graduation, he has participated in numerous group exhibitions and had several solo exhibitions, both in Sweden and abroad. The work in Venice Biennale 2018 was an interpretation of Lewerentz work together with architect Petra Gipp. Olsson's collaborations are wide-ranging and include various forms of expressions and representations. He has widely collaborated with architects, including Valerio Olgiati, Christian Kerez. The work on | auf is in dialogue with Jacques Herzog & Pierre de Meuron and Ai Weiwei Serpentine Pavilion 2012. He starred in the award-winning films The Square (2017) by Ruben Östlund and Suspiria (2018) by Luca Guadagnino. His work as artist is represented at Galerie Nordenhake, based in Berlin, Stockholm and Mexico City.
NOVEMBER 29, 2021

Share on Facebook Twitter

→ Accademia di Architettura, Mendrisio







THE ALIS COPYRIGHT AWARD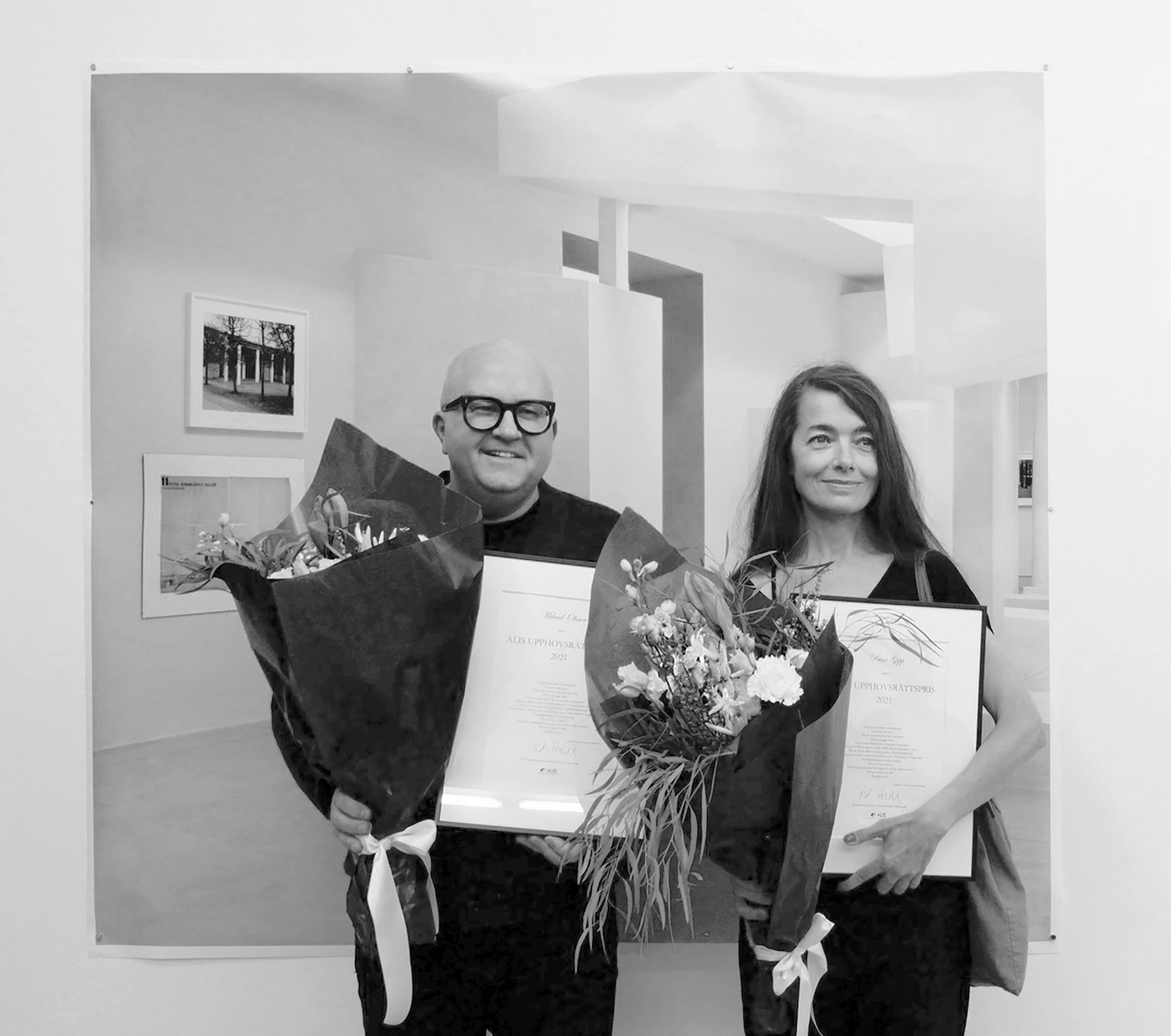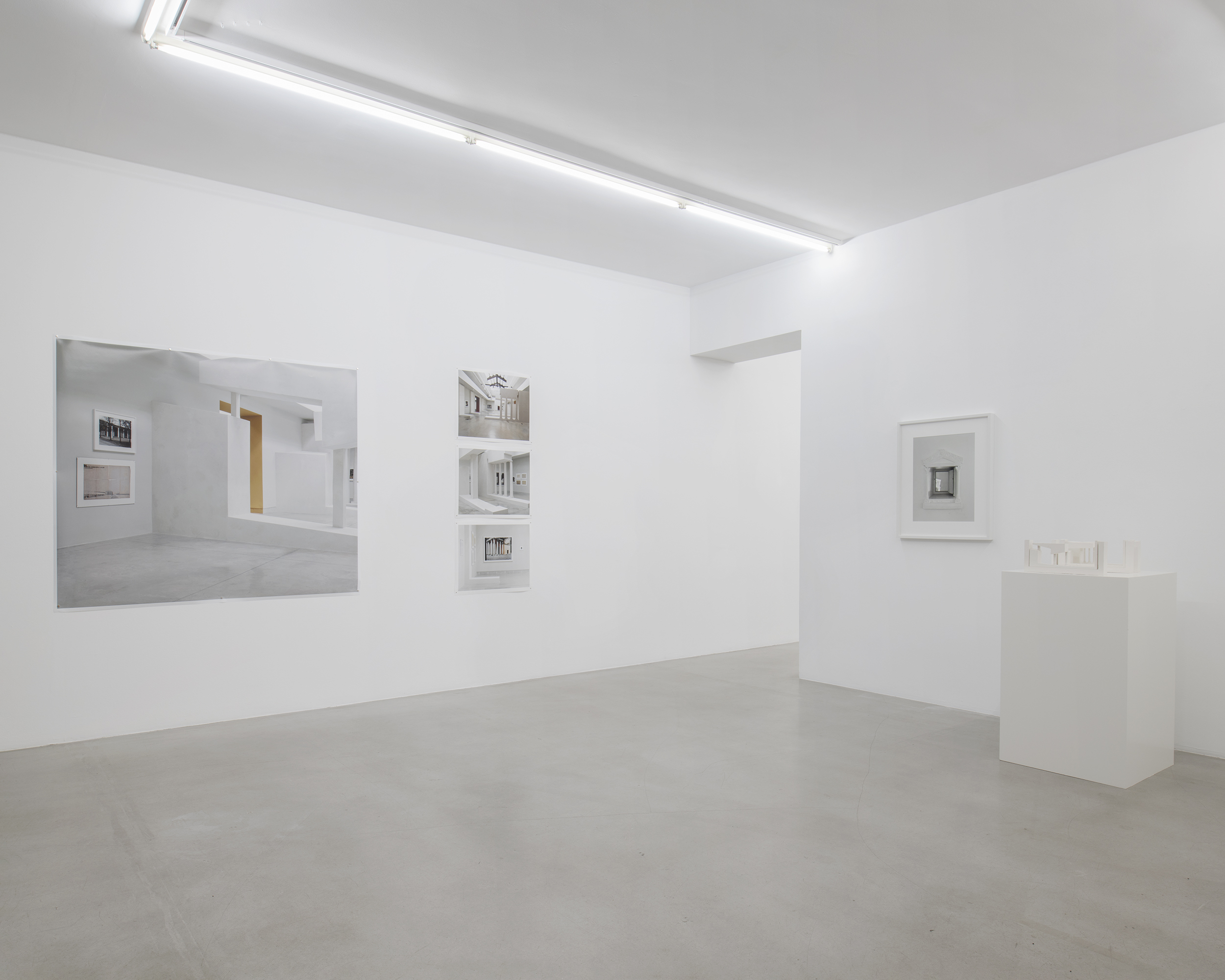 They receive the ALIS Copyright Award for the fight against Arkdes.
Architect Petra Gipp and photographer Mikael Olsson are awarded the 2021 ALIS Copyright Award for their diligent pursuit to be rightfully attributed as authors to work displayed at the Venice Architecture Biennale 2018.
– The right to be named is a central component of the so called 'moral rights' to copyright. This right is closely linked to the author, in that the author has invested their own thoughts, feelings, experiences and knowledge into a piece of work, and is therefore undeniably linked to that work. The right to be named can therefore not be assigned or even negotiated away. Petra Gipp and Mikael Olsson have stood up against a Swedish government agency for their right to be named in according with standard fair practice, and are, as such, worthy recipients of the ALIS Copyright Award, says ALIS's Managing Director Helen Asker, who is also the convener of the Award Committee.
Petra Gipp and Mikael Olsson were hired in 2017 by Arkdes, the state-owned Swedish Centre for Architecture and Design. The assignment was to make a sculptural and photographic interpretation of buildings designed by Sigurd Lewerentz, one of Sweden's most prominent architects during the 20th century. The work was exhibited during the Architecture Biennale in Venice 2018, but when the list of contributors was published, Gipp's and Olsson's names were not included, but instead the names of three employees at Arkdes. Since this was several months before the exhibition, Gipp and Olsson immediately contacted Arkdes and requested that they correct the list of contributors to include them. However, nothing came of it. In addition, Gipp and Olsson were not listed in the printed event catalogue as authors, but rather as partners.
– The Venice Biennale is the largest art and architecture event in the world. The fact that I, as a Swedish architect and a woman, participate - my and Mikael's work is on display in the main pavilion - is fantastic. But to not have our names accurately mentioned, and instead see three men from Arkdes take credit for our work, is something you can't let go of, says Petra Gipp.
– Participation in the Venice Biennale means that you are recognized as one of your country's foremost artists. You are included in an international canon. But our names did not make it into it. It was Petra's and my work that qualified us for participation in the Biennale, however Arkdes' Management chose not to credit us but instead to highlight themselves. It is completely bizarre, says Mikael Olsson.
The ALIS Copyright Award, is awarded for the twentieth time this year. ALIS' Board of Directors decides who will be awarded the prize, following a proposal from the Award Committee. This year's decision was made by a unanimous Board.
The award goes to authors or others who have made claims to and fought for their copyright, or who have otherwise made important efforts to strengthen copyright. The recipients are awarded the sum of SEK 25.000, and this year's award ceremony will take place on the 22nd of November.

Previous years' winners are:
2020 – Jack Werner
2019 – Molly Sandén
2018 – Katrin Byréus
2017 – Margareta Eklöf
2016 – Frilans Riks (Central Freelance Union for journalists)
2015 – Union of Belarusian Writers
2014 – Cristina Gottfridsson
2013 – Ing-Mari Gustafsson, Paul Håkansson, Lars Melin, Björn Nilsson, Jan Trost and Olle Vejde.
2012 – Stefan Lindgren
2011 – Astrid Lindgrens right holders
2010 – Bob Hanson
2009 – Carina Rydberg and Dick Harrison
2008 – Ulrika Wallenström
2007 – The Danish organisation "Samrådet for ophavsret"
2006 – Per and Astrid Björgell
2005 – Claes Eriksson, Vilgot Sjöman och Karin Lidén, Svenska Dagbladet's local journalist union
2004 – Astrid Jägfeldt and Skånska Dagbladet's local journalist union
2003 – Mårten Blomqvist and Magnus Carlsson
2002 – Clas Thor, Mian Lodalen, Lennart Hellsing, Kerstin Hallert, CJ Charpentier and Hans Hederberg

ALIS, a non-profit organisation, was founded in 1995 by the Swedish Writers' Union, the Swedish Union of Journalists, Writers Guild of Sweden, and the Swedish Association for Educational Writers.
ALIS, together with its founding organisations, aims to increase the respect for and strengthen the awareness of copyright. ALIS offers licensing agreements and administers remuneration for the re-use of works by literary authors. ALIS represents about four thousand affiliated authors and administers remunerations for another ten thousand rights holders.

NOVEMBER 22, 2021

Share on Facebook Twitter

→ ALIS







RE-MASTER STUDIO 2021-22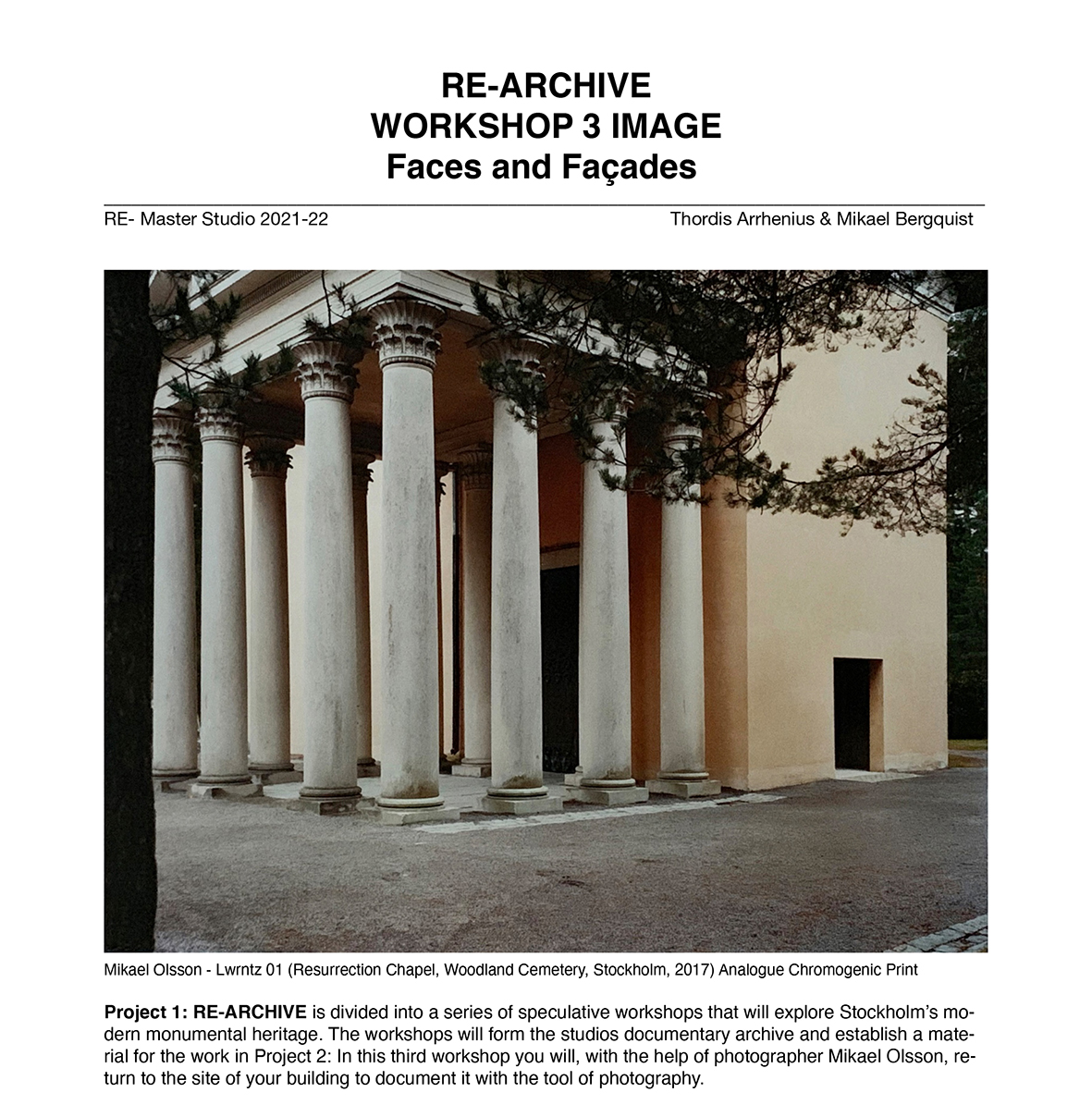 RE-ARCHIVE
WORKSHOP 3 IMAGE
Faces and Facades

Invited by Thordis Arrhenius & Mikael Bergquist. Workshop that will explore Stockholms modern monumental heritage.
Talk: Mikael Olsson, On photography and Thordis Arrhenius, On Conservation


OCTOBER 19, 2021

Share on Facebook Twitter








T MAGAZINE - NEW YORK TIMES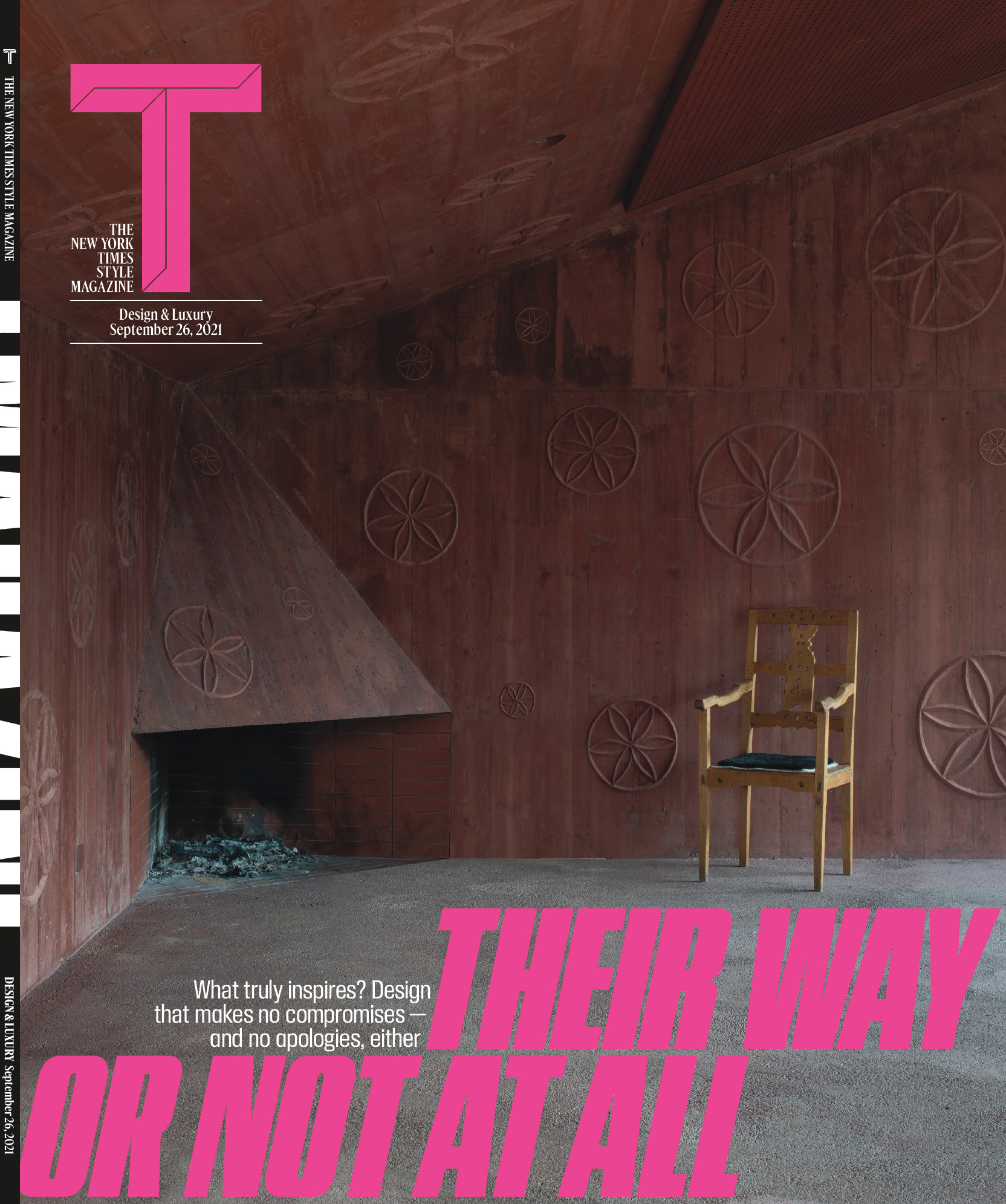 Cover story about Swiss architect Valerio Olgiati for T Magazine - New York Times is out now.
Photography Mikael Olsson. Text Nancy Hass.

SEPTEMBER 26, 2021

Share on Facebook Twitter








SCOTTISH NATIONAL GALLERY OF MODERN ART (MODERN ONE)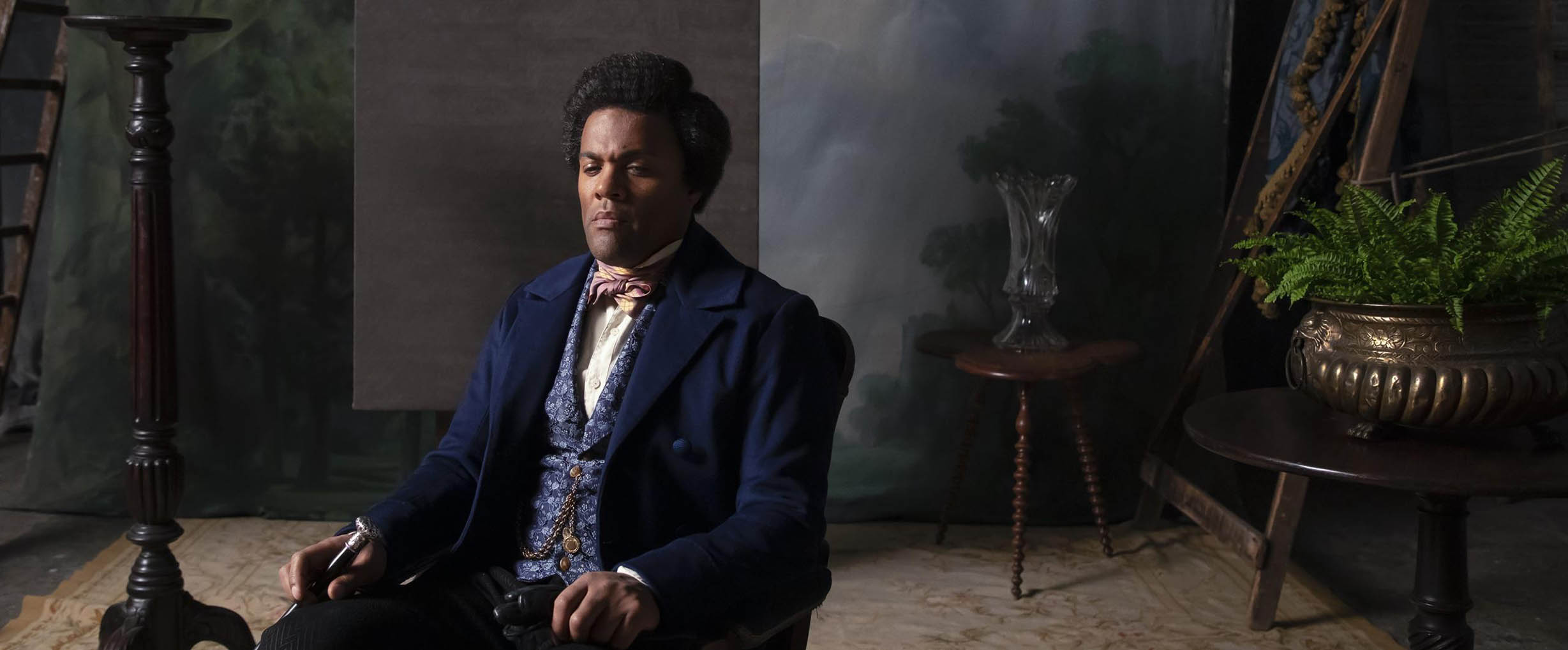 IMAGE: ISAAC JULIEN, JP BALL STUDIO, 1867 (LESSONS OF THE HOUR), 2019. © THE ARTIST.
Isaac Julien | Lessons of the Hour

Presented in partnership with Edingburg Art Festival
On now until Sun 10 Oct 2021

National Galleries Scotland and Edinburgh Art Festival are delighted to be working together to present the UK and European premiere of Isaac Julien's Lessons of the Hour. This major new ten-screen film installation by celebrated British artist Isaac Julien, CBE, RA, offers a poetic meditation on the life and times of Frederick Douglass, the visionary African American orator, philosopher, intellectual, and self-liberated freedom-fighter, who was born into slavery in Maryland, USA. From 1845-7, Douglass made repeated visits to Edinburgh, while campaigning across the UK and Ireland against US slavery.

Mikael Olsson stars in Lessons of the Hour, a multi-screen film and video installation by pioneering global media artist Isaac Julien commission by Memorial Art Gallery, University of Rochester, New York.




JULY 30, 2021

Share on Facebook Twitter

→ Scottish National Gallery of Modern Art







WEBSITE JOSEF FRANK - VILLA CARLSTEN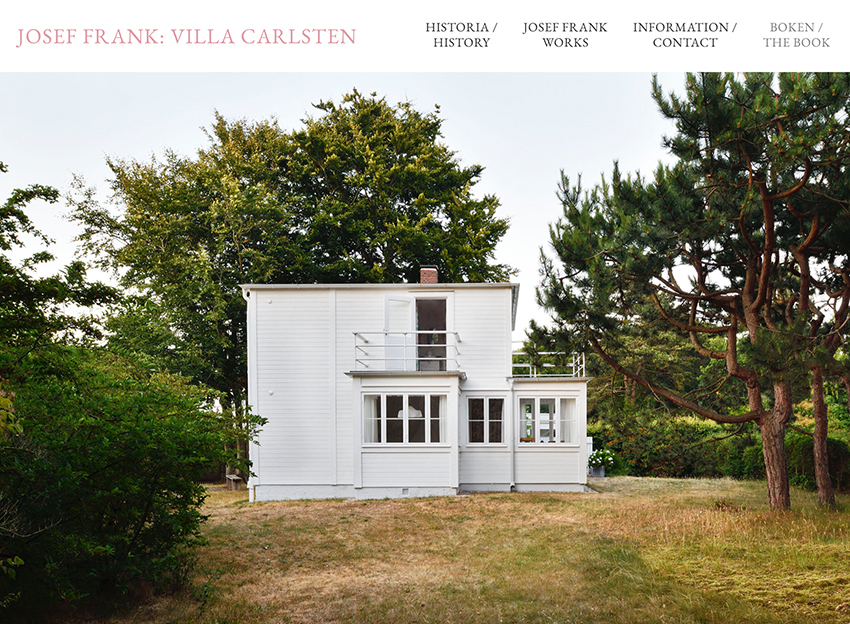 Villa Carlsten by Josef Frank is presented on a new website.
Text by Mikael Bergquist. Photography Mikael Olsson. Design Daniel Bjugård.
JUNE 6, 2021

Share on Facebook Twitter

→ Villa Carlsten







LECTURE SSE ART INITIATIVE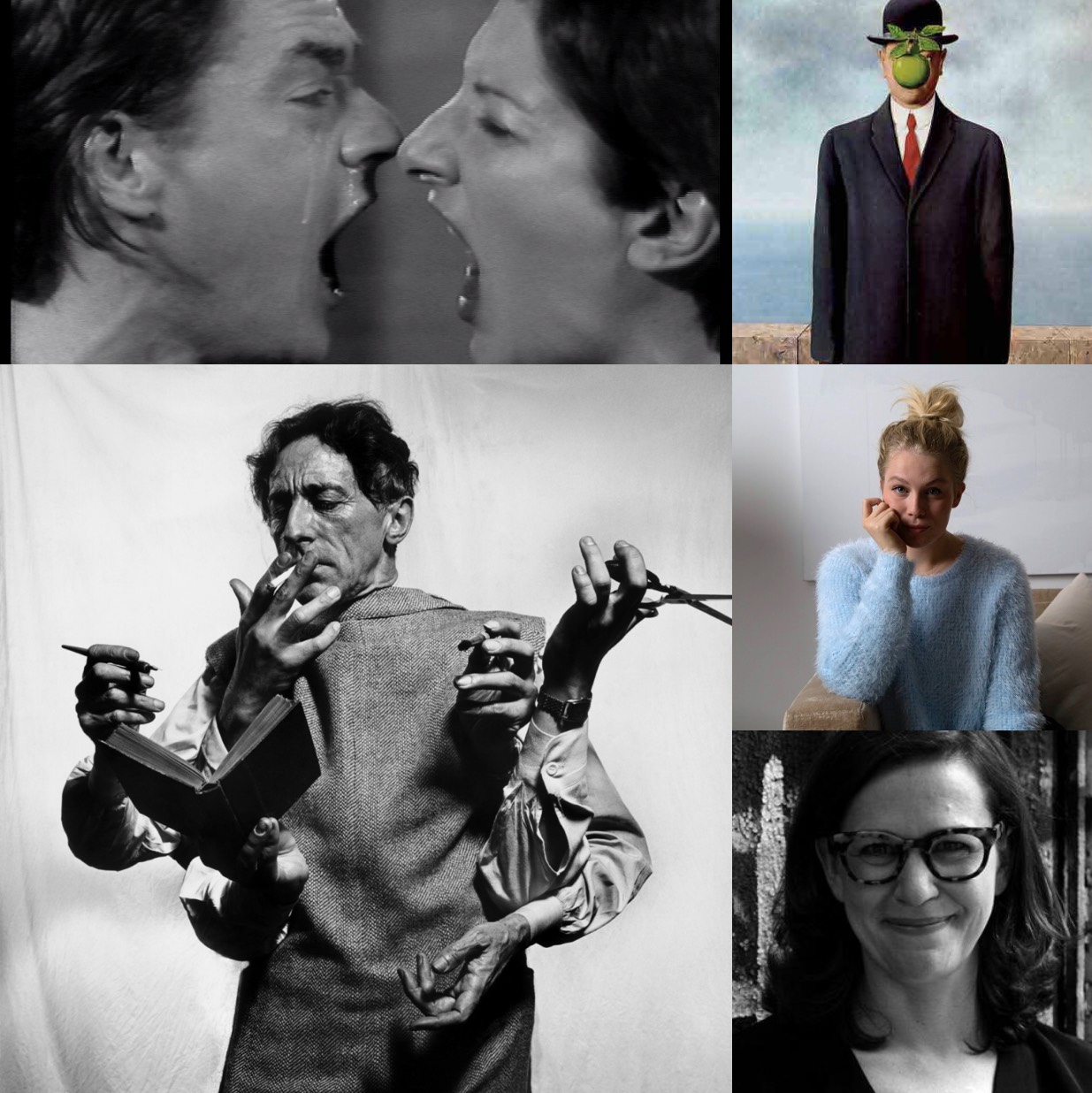 Art and Luxury: an Art Initiative Course

Invited to hold a lecture at School of Economics, Stockholm.

As last year Art Initiative is offering bachelor students at SSE a course in art, aesthetics and business. In "Art and Luxury" artists and researchers will engage students in exploring new aesthetic/ethical dimensions of commerce, business and management.

The course is starring (some immediately and some mediately):

Joseph Beuys, Marina Abramovic, Christo Javacheff, Jens Fänge, Michelangelo Pistoletto, Mikael Olsson, Jessica Backsell, Jean Cocteau, Maria Miesenberger, Jenny Holt, Marcel Duchamp, Andy Warhol, Astrid Birnbaum, Nora Arrhenius Hagdahl, Roberto Verganti, Amy Whitaker, Philippe Mairesse, Yves Habran, Claudia Schnugg, Thomas Bay, Lambert Wiesing, Tim Gilmore, Jenny Helin, Isak Nilson, Claire Holm Chow & Art Division, Daniel Birnbaum, Robert Stasinski, Lawrence Hillman, Michael Storåkers, Erik Wikberg, Birgitta Rubin, Cay Bond, Jesper O. T. Andersson, Marta Badenska Hammarberg, Jacob Engblom och Tora Wallander.
MARCH 31, 2021

Share on Facebook Twitter

→ www.hhs.se







RE - SEMINAR.

RE-Seminar.
Artist/photographer Mikael Olsson will talk about his work and his new book on I auf.
Thursday Feb. 11 at 10.00.
KTH Master Studio Architecture.
Led by Thordis Arrhenius and Mikael Bergquist.
FEBRUARY 11, 2021

Share on Facebook Twitter








1
2
3
4
5
6
7
8
9
10
11
12
13