Warning
: Undefined variable $postsstr in
/www/webvol25/om/gp0swynzq9m9b1v/mikaelolsson.se/public_html/index.php
on line
386
PLATSENS SJÄL (GENIUS LOCI) AT ARTIPELAG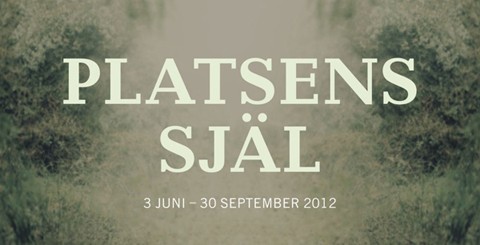 Participation in the opening exhibition – Platsens Själ (Genius Loci) – is an attempt to articulate Artipelag's unique blend of nature and architecture in artistic form. The exhibition runs until September 30.

Curated by Bo Nilsson. Invited artists are Miriam Bäckström
, Jonas Dahlberg
, Andreas Eriksson
, Charlotte Gyllenhammar
, Annika von Hausswolff
, Kristina Jansson
, Matts Leiderstam
, Jens Lindhe, Maria Miesenberger
, Sirous Namazi
, Lars Nilsson
, Mikael Olsson
, Christian Partos
, Astrid Svangren
, David Svensson
 and Fredrik Wretman.

Historic appendix Aleksander Rodtjenko, Alfred Stieglitz, André Kertész, Anthonis de Lormes, Berenice Abbot, Carl Fredrik Hill, Einar Jolin, Fanny Churberg, G.V. Palm, Giovanni Battista, Piranesi, Isaac Grünewald, Ivan Augéli, J.R. Cozens, Jacob van der Ulft, Kitty Kjelland, Lennart af Petersen, Louis Masreliez, Otte Skiöld, Prins Eugen, Richard Bergh, Sigrid Hjertén, Sixten Lundbohm, Sven X:et Erixon, Thórarinn B. Thórlaksson, Vilhelm Hammershøi, Walker Evans.
JUNE 3, 2012

Share on Facebook Twitter

→ ARTIPELAG