LWRNTZ (WORK IN PROGRESS) - MIKAEL OLSSON/JAN ERIK LUNDSTRöM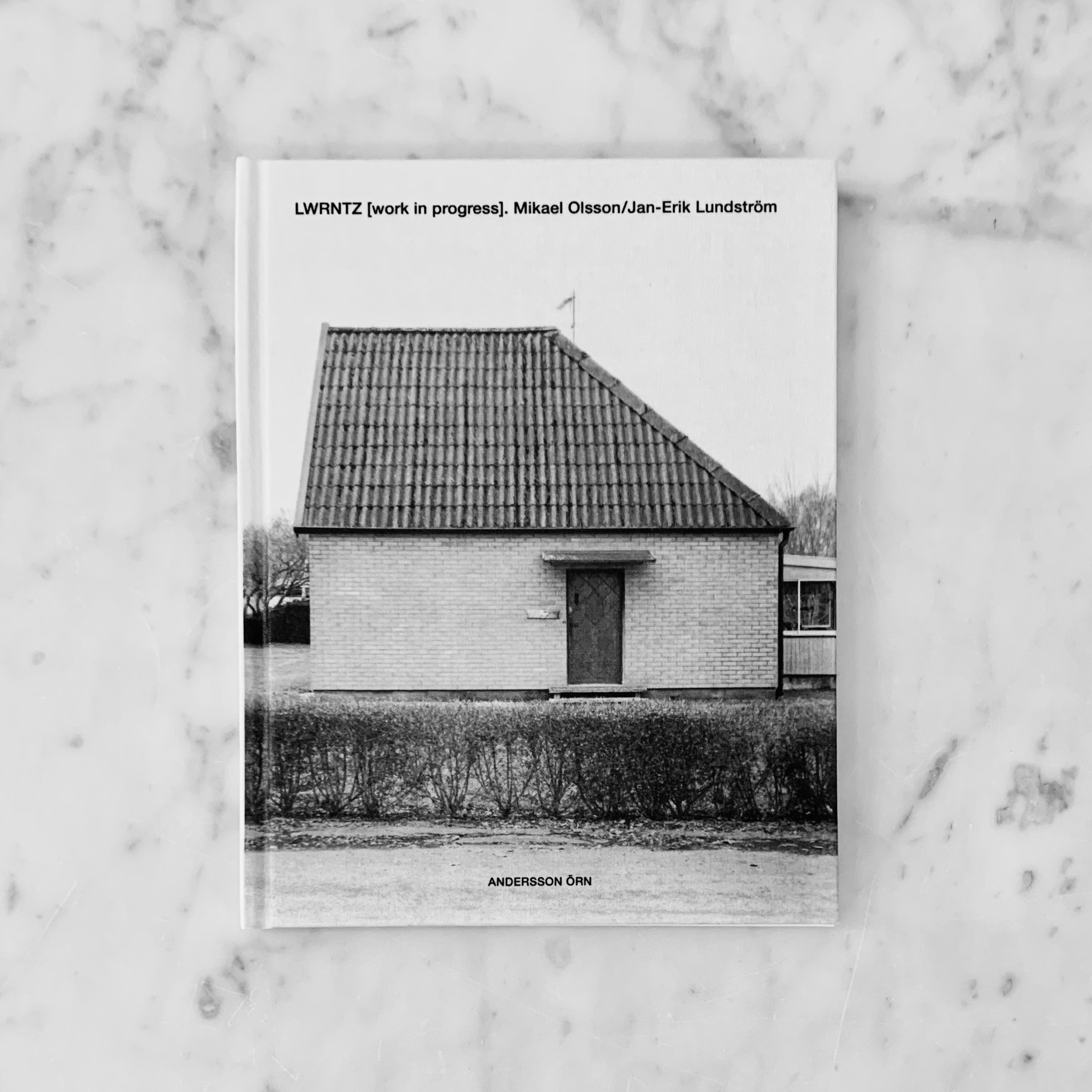 An excavation of Sigurd Lewerentz' architectural remains.

First book out from Sweden's new architectural publisher Andersson Örn!
From the preface:
In this book, we are given a rare glimpse into Mikael Olsson's ongoing work LWRNTZ: an artistic investigation of Sigurd Lewerentz'(1885–1975) architecture. Olsson's finalized project will later on be published in a more extensive format, similar to his works "Södrakull Frösakull" and "on | auf" . Some of the photographs included here will possibly reappear, others may be reevaluated and disappear along the way. After all, this is a work in progress.
Lewerentz' work spans over many decades and across a number of building types, styles, materials and techniques. This width is apparent in Olsson's project, which could be labeled as an excavation of Lewerentz' architectural remains, both known and unknown, wellpreserved and decayed.
This book is also a dialogue between the artist and photographer Mikael Olsson, and the curator and critic Jan-Erik Lundström – a dialogue, covering the photographic field, its actors, histories and theories, that began with a series of Zoom conversations between Olsson, Lundström and the editor of this book in 2021.
From Jan-Erik Lundström's essay:
The title LWRNTZ – which can be understood as a metonym, suggesting that here is a series of utterances which speak and express through proximity rather than similarity, hinted at by its omission of the vowels (three e) from Lewerentz' name – illuminates and highlights a productive tension between referent (Lewerentz' buildings) and figure (Olsson's photographs), between motif and image, between the world of objects and things and – precisely – their metaphorical and metonymic representation. Indeed, the dimension of closeness is saturated and dense, both asymptotically and emphatically. The photographs live off, are nurtured by, and take place in the vicinity of these buildings, even if their primary aim is not necessarily to reproduce or represent them. The photos appreciate and honor the building's independent status. It is a closeness that borders on merging, but that never crosses the line. Nearness but not parity or similarity.
SEPTEMBER 16, 2022

Share on Facebook Twitter

→ Konstig Bookstore