THE ALIS COPYRIGHT AWARD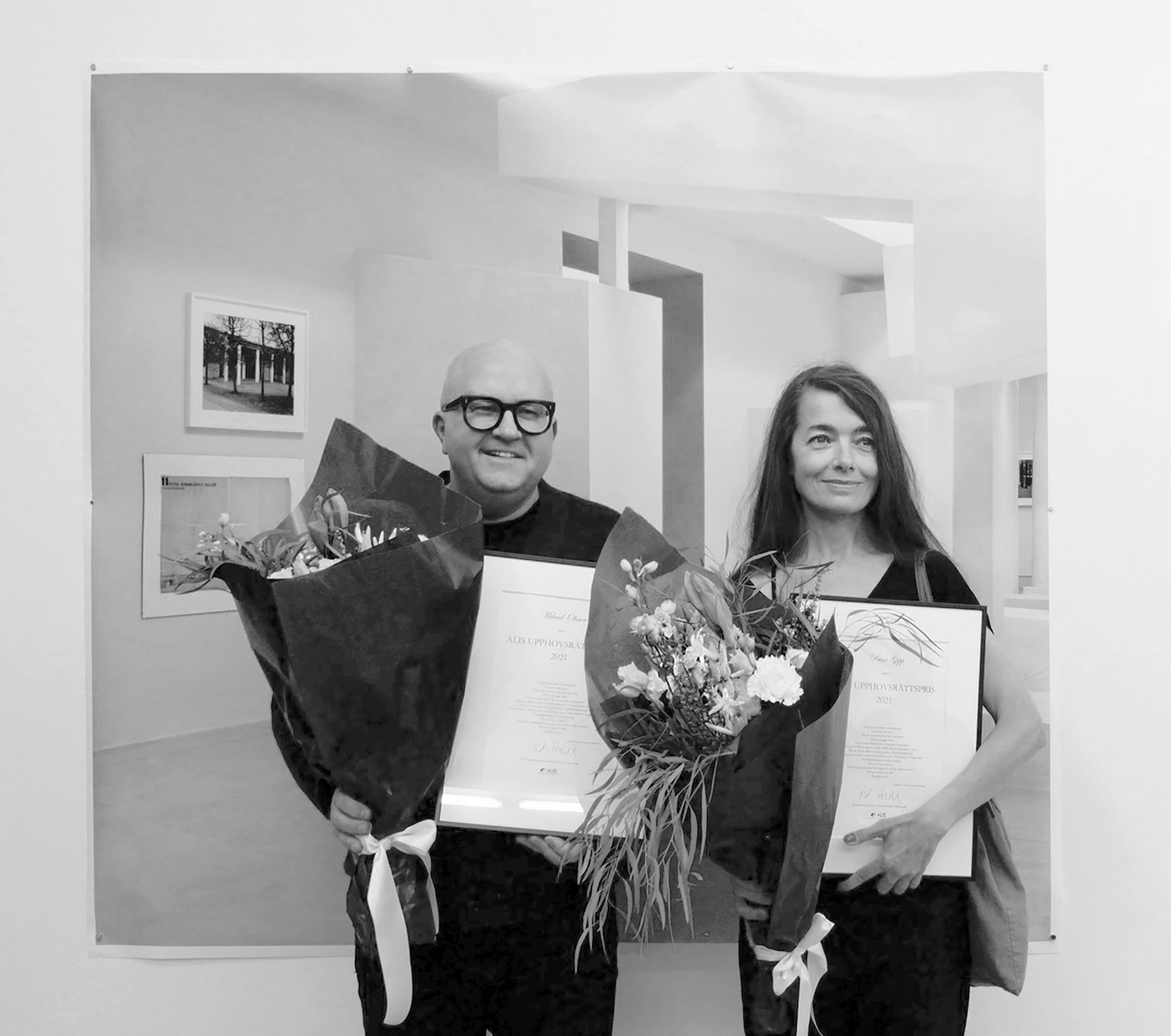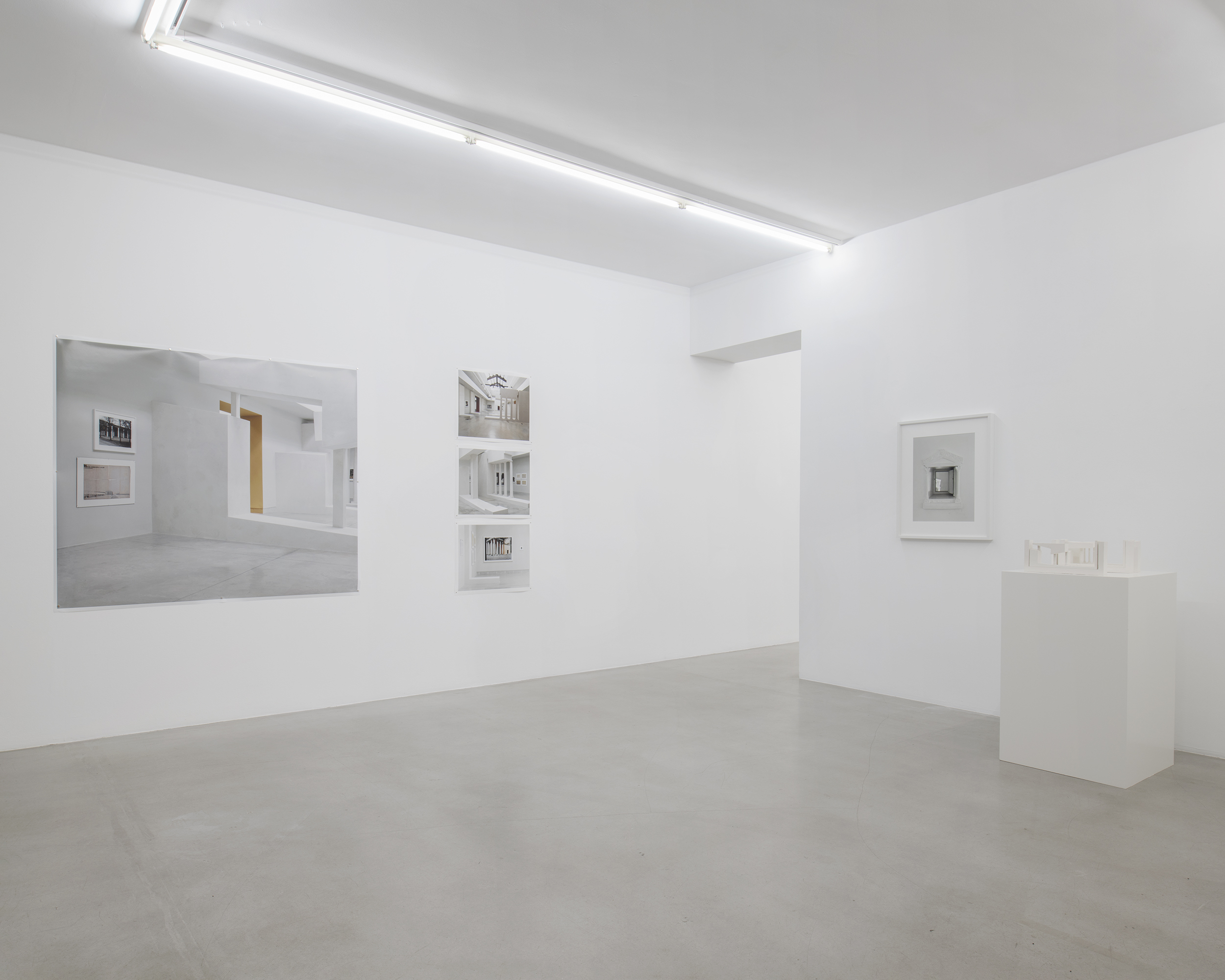 They receive the ALIS Copyright Award for the fight against Arkdes.
Architect Petra Gipp and photographer Mikael Olsson are awarded the 2021 ALIS Copyright Award for their diligent pursuit to be rightfully attributed as authors to work displayed at the Venice Architecture Biennale 2018.
– The right to be named is a central component of the so called 'moral rights' to copyright. This right is closely linked to the author, in that the author has invested their own thoughts, feelings, experiences and knowledge into a piece of work, and is therefore undeniably linked to that work. The right to be named can therefore not be assigned or even negotiated away. Petra Gipp and Mikael Olsson have stood up against a Swedish government agency for their right to be named in according with standard fair practice, and are, as such, worthy recipients of the ALIS Copyright Award, says ALIS's Managing Director Helen Asker, who is also the convener of the Award Committee.
Petra Gipp and Mikael Olsson were hired in 2017 by Arkdes, the state-owned Swedish Centre for Architecture and Design. The assignment was to make a sculptural and photographic interpretation of buildings designed by Sigurd Lewerentz, one of Sweden's most prominent architects during the 20th century. The work was exhibited during the Architecture Biennale in Venice 2018, but when the list of contributors was published, Gipp's and Olsson's names were not included, but instead the names of three employees at Arkdes. Since this was several months before the exhibition, Gipp and Olsson immediately contacted Arkdes and requested that they correct the list of contributors to include them. However, nothing came of it. In addition, Gipp and Olsson were not listed in the printed event catalogue as authors, but rather as partners.
– The Venice Biennale is the largest art and architecture event in the world. The fact that I, as a Swedish architect and a woman, participate - my and Mikael's work is on display in the main pavilion - is fantastic. But to not have our names accurately mentioned, and instead see three men from Arkdes take credit for our work, is something you can't let go of, says Petra Gipp.
– Participation in the Venice Biennale means that you are recognized as one of your country's foremost artists. You are included in an international canon. But our names did not make it into it. It was Petra's and my work that qualified us for participation in the Biennale, however Arkdes' Management chose not to credit us but instead to highlight themselves. It is completely bizarre, says Mikael Olsson.
The ALIS Copyright Award, is awarded for the twentieth time this year. ALIS' Board of Directors decides who will be awarded the prize, following a proposal from the Award Committee. This year's decision was made by a unanimous Board.
The award goes to authors or others who have made claims to and fought for their copyright, or who have otherwise made important efforts to strengthen copyright. The recipients are awarded the sum of SEK 25.000, and this year's award ceremony will take place on the 22nd of November.

Previous years' winners are:
2020 – Jack Werner
2019 – Molly Sandén
2018 – Katrin Byréus
2017 – Margareta Eklöf
2016 – Frilans Riks (Central Freelance Union for journalists)
2015 – Union of Belarusian Writers
2014 – Cristina Gottfridsson
2013 – Ing-Mari Gustafsson, Paul Håkansson, Lars Melin, Björn Nilsson, Jan Trost and Olle Vejde.
2012 – Stefan Lindgren
2011 – Astrid Lindgrens right holders
2010 – Bob Hanson
2009 – Carina Rydberg and Dick Harrison
2008 – Ulrika Wallenström
2007 – The Danish organisation "Samrådet for ophavsret"
2006 – Per and Astrid Björgell
2005 – Claes Eriksson, Vilgot Sjöman och Karin Lidén, Svenska Dagbladet's local journalist union
2004 – Astrid Jägfeldt and Skånska Dagbladet's local journalist union
2003 – Mårten Blomqvist and Magnus Carlsson
2002 – Clas Thor, Mian Lodalen, Lennart Hellsing, Kerstin Hallert, CJ Charpentier and Hans Hederberg

ALIS, a non-profit organisation, was founded in 1995 by the Swedish Writers' Union, the Swedish Union of Journalists, Writers Guild of Sweden, and the Swedish Association for Educational Writers.
ALIS, together with its founding organisations, aims to increase the respect for and strengthen the awareness of copyright. ALIS offers licensing agreements and administers remuneration for the re-use of works by literary authors. ALIS represents about four thousand affiliated authors and administers remunerations for another ten thousand rights holders.

NOVEMBER 22, 2021

Share on Facebook Twitter

→ ALIS