OSA CONFERENCE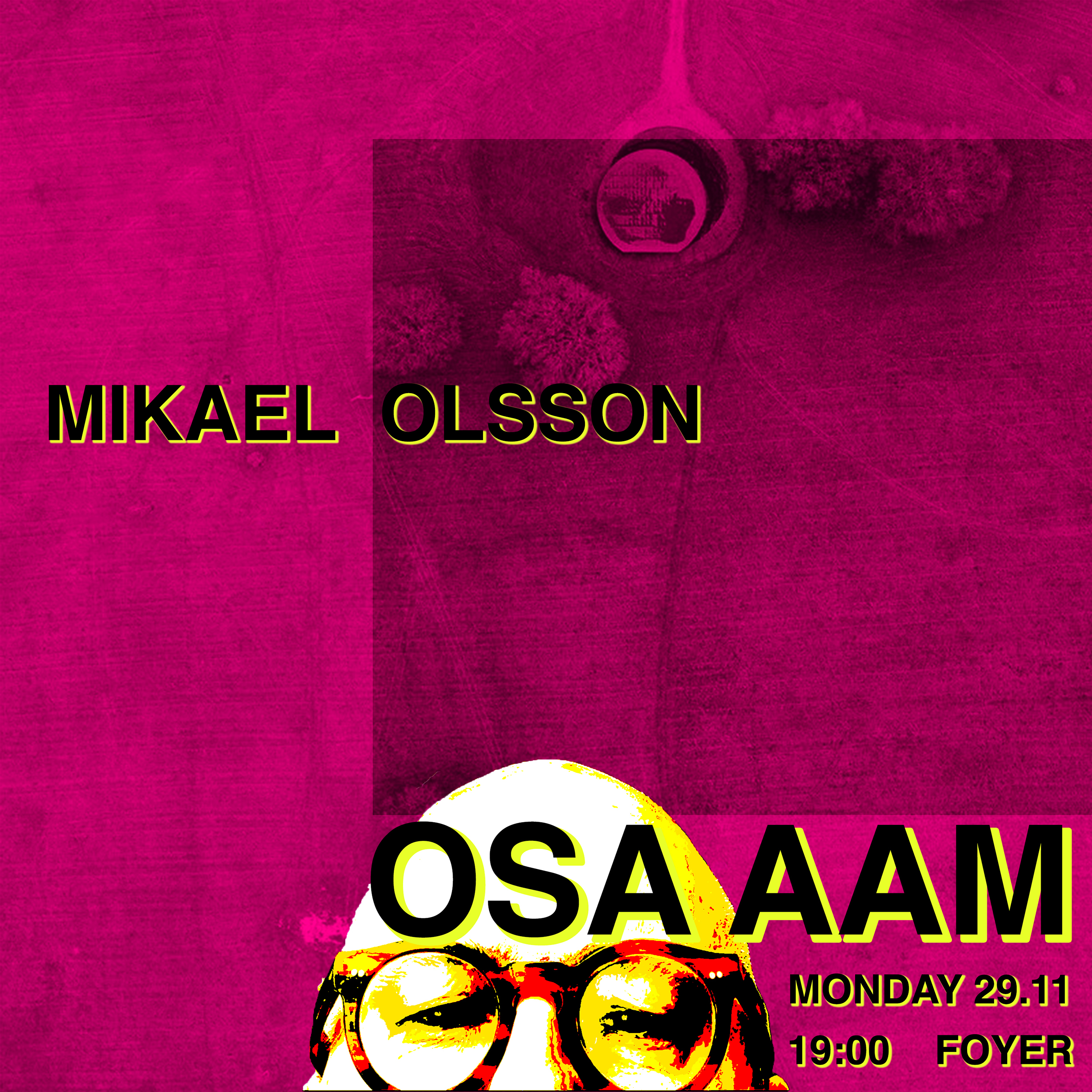 Lecture Accademia di Architettura, Mendrisio Mondat 29.11.2021.
Invited by Student Organisation of the Academy of Architecture in Mendrisio (OSA). Luca Bonazzi, Tobia de Eccher and Edoardo Massa, representatives of OSA Lectures.

Mikael Olsson, Lerum, SE
Artist, photographer, actor, filmmaker. Graduated at the Department of Photography and Film at University of Gothenburg (1993-96).

As a student, he collaborated for a decade with Göteborg film festival, the largest film festival in the Nordic countries. After graduation, he has participated in numerous group exhibitions and had several solo exhibitions, both in Sweden and abroad. The work in Venice Biennale 2018 was an interpretation of Lewerentz work together with architect Petra Gipp. Olsson's collaborations are wide-ranging and include various forms of expressions and representations. He has widely collaborated with architects, including Valerio Olgiati, Christian Kerez. The work on | auf is in dialogue with Jacques Herzog & Pierre de Meuron and Ai Weiwei Serpentine Pavilion 2012. He starred in the award-winning films The Square (2017) by Ruben Östlund and Suspiria (2018) by Luca Guadagnino. His work as artist is represented at Galerie Nordenhake, based in Berlin, Stockholm and Mexico City.
NOVEMBER 29, 2021

Share on Facebook Twitter

→ Accademia di Architettura, Mendrisio