KOSTA 3:30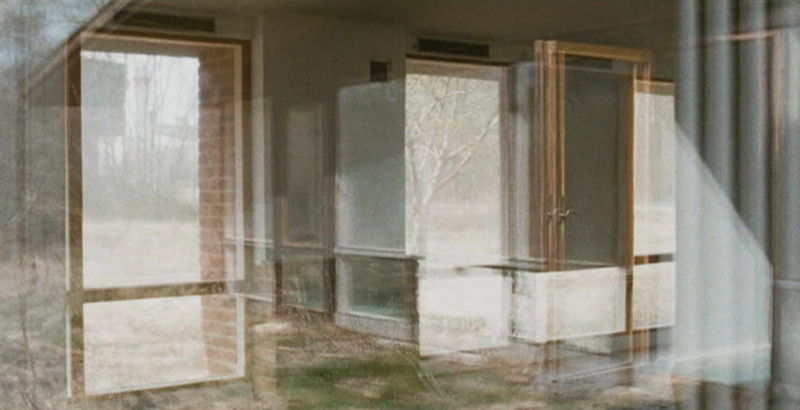 Stills from KOSTA 3:30 © Mikael Olsson / Andreas Roth
previous
1/12
next
KOSTA 3:30
2006

Mikael Olsson / Andreas Roth
Sound by Carsten Nicolai

KOSTA 3:30 is a filmic account by Mikael Olsson and Andreas Roth pivoting on Bruno Mathsson's row houses in the Swedish town of Kosta.

The shots are rather static and quiet. The houses are never shown entirely, the focus is on architecture details and the way a visitor might experience them successively, one at a time. Through this approach, qualities such as the relationship between the separate volumes and between the light and the architecture are uncovered. The only visible movements are the fall of raindrops and the gusts of wind brushing through the grass. Between the sequences, ten colour-plate tableaus are inserted. Just like the film shots, they facilitate the focus on one individual aspect in relation to the houses. The images are accompanied by artist Carsten Nicolais soundtrack that reinforces the abstract, conceptual character of the film. The soundscape of sine-tone waves represents the architectural construction of the houses.

The buildings were originally constructed in 1955 to house employees of the well-known Kosta glass factory and were abandoned in1988. The images depict the deserted houses and overgrown gardens. Although the architecture is far from being being in a state of ruin, the sensation conveys in the film is that the buildings are the last remains after some kind of cataclysm.


The film had its premiered in April 2006 at Moderna Museet Stockholm.

Duration: 19.46 min
Originalformat: 35mm colour
Dolby SR 5.1

Directed and edited by Mikael Olsson, Andreas Roth
Cinematography by Mikael Olsson, Andreas Roth
Original sound by Carsten Nicolai.
Produced by Rebecka Lafrenz, Mikael Olsson and Andreas Roth.
Graphic design by Björn Kusoffsky and Greger Ulf Nilsson.

© Mikael Olsson, Andreas Roth and Carsten Nicolai 2006.