Mikael Olsson :
A day in the life of...
Libraryman 2009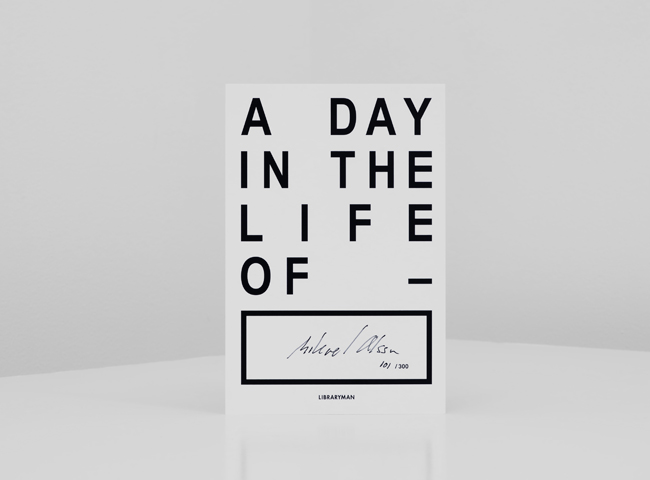 previous
1/10
next
The images in this publication were done on the Island of Capri. The subject is the Villa Lysis, a mansion that was built for the French poet and writer Jacques d'Adelswärd-Fersen. After fleeing France in 1903 after being accused of "indeecency" with young boys, Count d'Adelswärd-Fersen lived in
the building with his lover Nino Cesarini until his drug-related suicide in 1923.
The building itself was designed by architect Edouard Chimot in an Italianized version of Art Noveau. The entrance bears the Latin inscription Amori et dolori sacrum - A Holy Place for Love and Sorrow.
In the limited edition series
A day in the life of...
photographers and artists are portraying a day in their lives, fiction as non-fiction. The sixth publication in this monthly series is completed by Sweden based artist Mikael Olsson.
Libraryman, 2009
First Edition of 300 numbered and signed copies
32 pages, 23 black and white plates
12 x 18 cm
Softcover
ISBN: 978-91-86269-09-8 (First Edition, 2009)
Printed in Stockholm, Sweden by Wassberg + Skotte
Editor & Designer: Andreas och Fredrika
→ ORDER