Atelier Saman Amel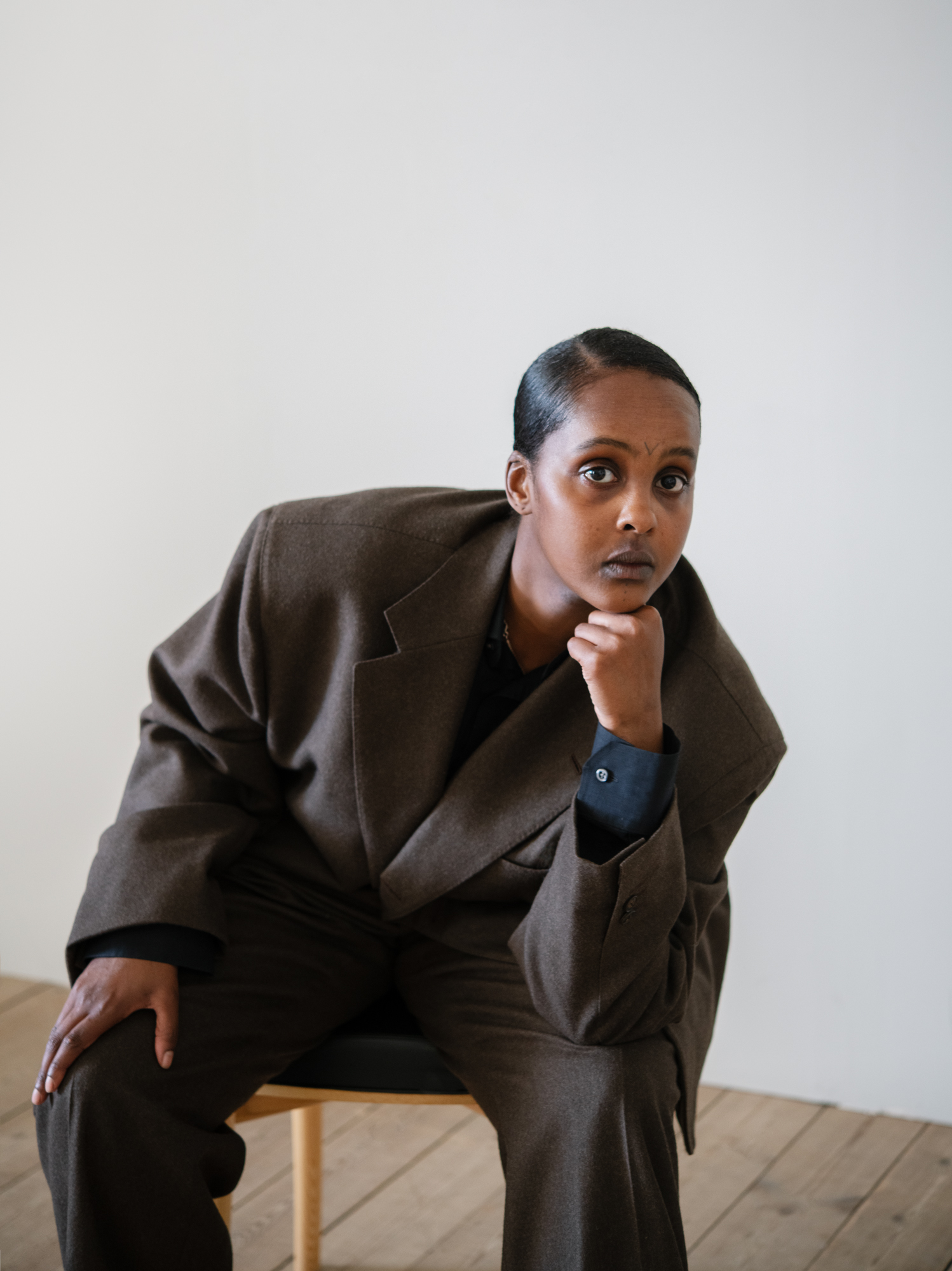 previous
1/3
next
Photography for Atelier Saman Amel.
Fatima Moallim was born in 1992 and is a self taught artist whose site specific works have been exhibited across a wide range of institutions including Moderna Museet in Stockholm and recently the Museum of Contemporary Art in Skopje. The foundation of Fatima Moallim's work is drawing. In her live performances, she creates shapes informed by memories and the energy of the space.

The suit has grown into a key feature for Fatima Moallim as a performing artist. Moallim herself described the suit as a form of "wearable sculpture" which is a striking word of choice as the practice of the tailor is often compared to that of a sculpture. As a tailoring house, working closely with an artist to create garments that enhance the work of that artist is truly a privilege.

Images of Fatima Moallim and her suit are taken by Mikael Olsson in her studio in Solna, Stockholm, as well as at the inaugural performance of Various Artists - a band shaped by Fatima Moallim, Sofia Jernberg and Elena Wolay - at Uppsala Konstmuseum. The interdisciplinary group creates a landscape of sound, space and shape of truly unique character.