Lessons of the hour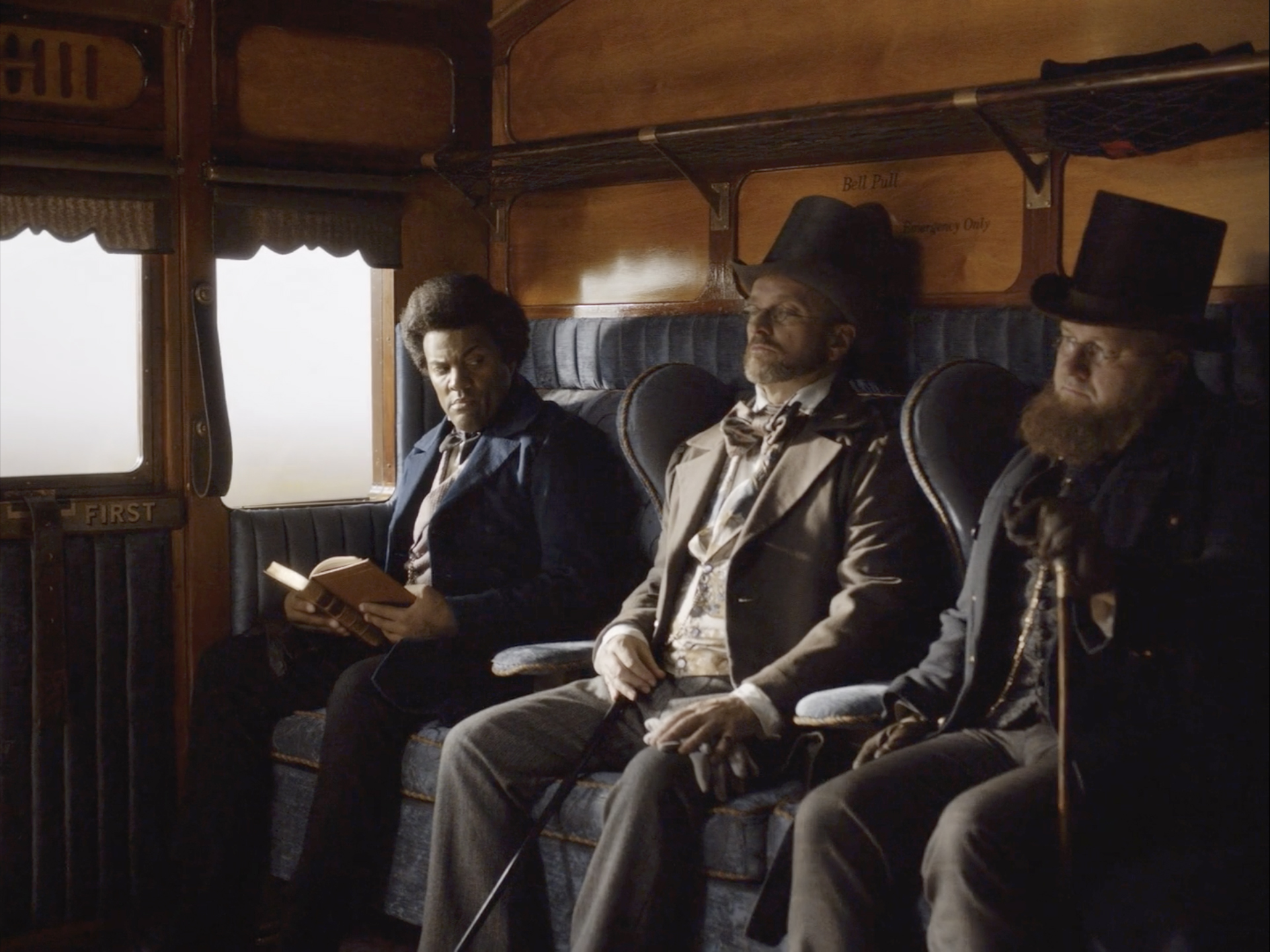 Courtesy of the artist and Jessica Silverman Gallery, San Francisco; Metro Pictures, New York; Victoria Miro, London/Venice
previous
1/4
next
Mikael Olsson stars in Lessons of the Hour, a multi-screen film and video installation by pioneering global media artist Isaac Julien commission by Memorial Art Gallery, University of Rochester, New York.

Isaac Julien's work will be freely inspired by the lives of two of the most iconic residents of Rochester, NY: the visionary African American abolitionist Frederick Douglass, a freed slave who became the most photographed man of his generation, as well as his friend, anti-slavery and women's rights activist Susan B Anthony.

Working with a series of vignettes and tableaux, such as the reconstruction of the photographic studio and gallery of James Presley Ball, Julien will explore key aspects of their activities in Rochester, as well as Douglass's speaking tours of England in 1845 and 1859. Through extensive use of Frederick Douglass's 'timely words', intertwined with special visual effects, as well as music and poetry from that time, Julien will create a multiple screen film installation, to be presented in early 2019.

Premier at Memorial Art Gallery, Rochester March 3, 2019 and Metro Pictures Gallery, New York March 8, 2019.
→ Memorial Art Gallery, Rochester