→
Freestanding
: 16th International Architecture Exhibition – Venice Biennale 2018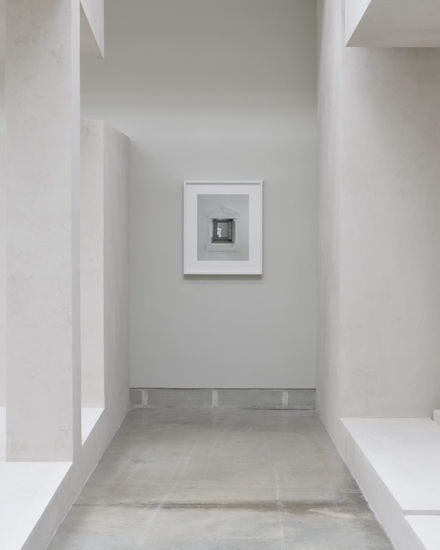 Lwrntz 06 (Resurrection Chapel, Woodland Cemetery, Stockholm, 2017) Silver Gelatin Print
previous
1/23
next
Freestanding

16th International Architecture Exhibition – Venice Biennale
Freespace
May 26th – November 25th, 2018


Artist Mikael Olsson has created new photographs of the structures as living contemporary scenographies that challenge our perception. In dissecting and rearranging the structures and their surroundings, Mikael Olsson investigates the buildings and gives us new perspectives on their design. The pictures evoke movement and help to reveal how we perceive distance and intimacy through architectural gestures.

In response to the explosion of international interest and research surrounding Sigurd Lewerentz (1885-1975), Sweden's most renowned 20th Century architect, Petra Gipp and Mikael Olsson, presents Freestanding – an exhibition in the Central Pavilion at FREESPACE, the 16th International Architecture Exhibition - La Biennale di Venezia (Organized by ArkDes (The Swedish Centre for Architecture and Design).

Freestanding explores three freestanding canopies from three of Lewerentz' most well-known religious buildings through a collection of historical drawings and newly-commissioned interpretative works. Curated and produced by ArkDes (Kieran Long, James Taylor Foster, Johan Örn) in response to an invitation to participate from artistic directors Yvonne Farrell and Shelley McNamara, the exhibition looks at ways in which extra spatial gifts can contribute to the experience of a place, a landscape, and the rituals that surround death and burial. Architect Petra Gipp has designed large-scale models for the exhibition that create an extraordinary spatial experience for the visitor.




Review by Alessandro Bava, e-flux, June 7, 2018

........Nearby, Petra Gipp and Mikael Olsson's rigorous assembly and direct display of three canopies designed by Sigurd Lewerentz for religious buildings, curated by Kieran Long, Johan Örn, and James Taylor-Foster, stands out as a model for the contemporary exhibition of historical architecture in its careful selection of a wide range of material as well as its subtle deployment of abstraction in its modes of representation........