Suspiria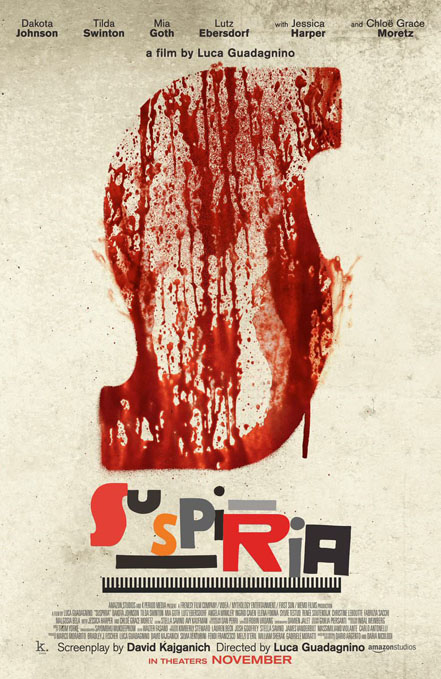 previous
1/3
next
Mikael Olsson stars as Agent Glockner in the film Suspiria (2018).

In Suspiria by Luca Guadagnino – who pays homage to the 1977 cult horror movie by Dario Argento - a darkness swirls at the center of a world-renowned dance company, one that will engulf the artistic director (Tilda Swinton), an ambitious young dancer (Dakota Johnson), and a grieving psychotherapist (Lutz Ebersdorf). The dance sequences were choreographed by Damien Jalet and Radiohead's Thom Yorke provided the score for the movie, contributing to its creepy atmosphere.

From director Luca Guadagnino. Starring Dakota Johnson, Tilda Swinton, Mia Goth, Jessica Harper, Chloe Grace Moretz, Ingrid Caven, Angela Winkler Elena Fokina, Renée Soutendijk. Screenplay by David Kajganich.

Premiere The 75th Venice International Film Festival - La Biennale di Venezia 29.08 - 08.09 2018.

Release date nov 2018.
→ Suspiria Trailer (2018)
→ Mikael Olsson IMDb