The Square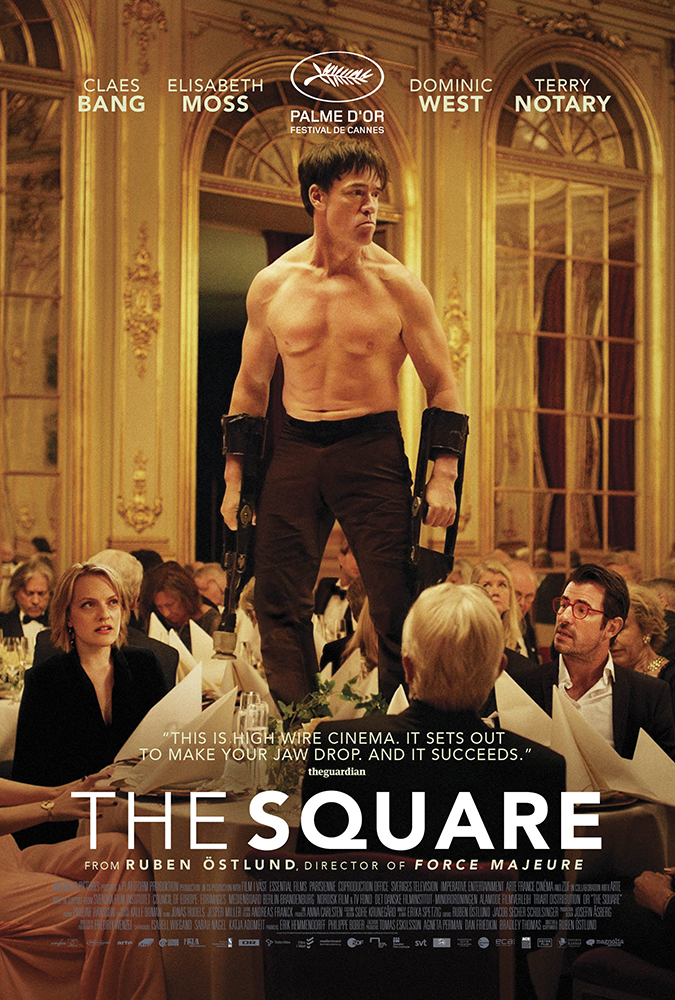 previous
1/5
next
The Square is a poignant satirical drama reflecting our times - about the sense of community, moral courage and the affluent person's need for egocentricity in an increasingly uncertain world.

Mikael Olsson appears in the film as an artist friend of the main character Christian (Claes Bang). In the famous dinner scene he engages in a conflict with Oleg (Terry Notary). He also performs in several scenes.

The Square by director Ruben Östlund 2017.
Starring Claes Bang, Elisabeth Moss, Dominic West, Terry Notary, Marina Schiptjenko, Christopher Læssø, Daniel Hallberg, Martin Sööder and Mikael Olsson among others. Produced by Plattform Produktion.
Premiere Cannes Film Festival 2017.

Winner of the prestigious Palme d'Or, Cannes Film Festival 2017.
European Film Awards, Berlin 2017. Winner of Best film, Best Comedy, Best Director, Best Screenwriter, Best Actor, Best Production Design
Golden Globe 2018 nominated for Best Motion Picture – Foreign Language.
Oscar Academy Awards, Nominated for Best Foreign Language Film 2018.
→ Plattform Produktion
→ The Square - Official Trailer
→ Mikael Olsson IMDb