Mikael Olsson :
on | auf
Steidl 2020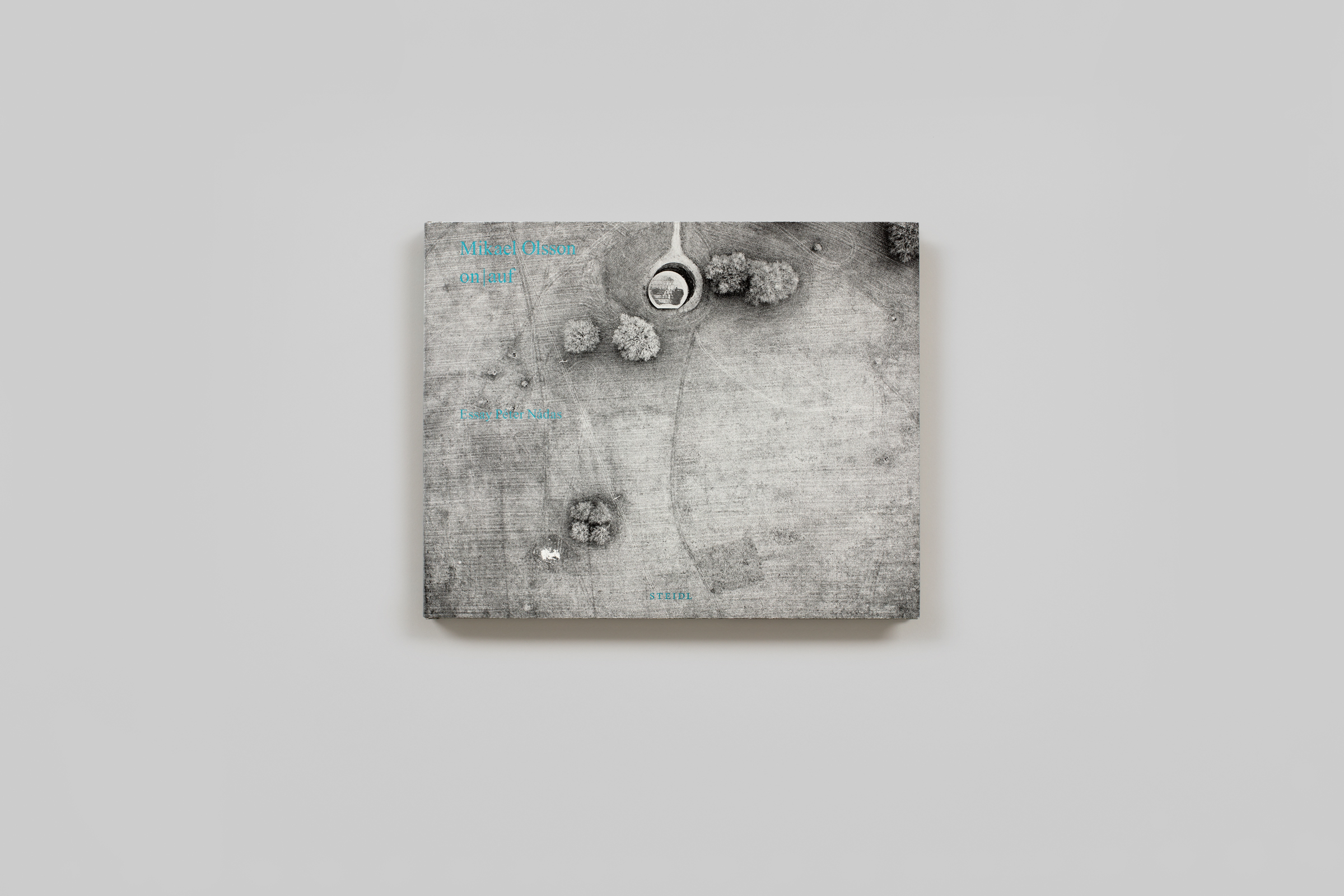 previous
1/4
next
"The images of Mikael Olsson are held by the tension between visual faculties and visual conventions, the reality of perception and the reality of vision, of the concrete and the abstract." Péter Nádas

The publication, on | auf by the Swedish artist Mikael Olsson, undertakes a photographic study of the Swiss architects Herzog & de Meuron's and the Chinese artist Ai Weiwei's temporary pavilion at the Serpentine Gallery in London 2012.

The investigation of the pavilion through the manifestiation of different forms and interpretations seeks to expand the space between the physical and the imaginary, it is this liminal space that intrigues Olsson. He reconceptualizes the pavilion as both a material and conceptual point of departure. To expand this process he investigated the traces of Herzog & de Meuron's and Ai Weiwei's creative processes through exploring their archives. On visiting Ai Weiwei [when under house arrest 2013], he was given access to the Skype conversations between the artist and Herzog & de Meuron. Olsson recorded these conversations on analogue film, picking up the fingerprints, breath marks on the monitor screen of Weiwei.

The book includes an essay by the Hungarian writer and photographer Péter Nádas entitled 'Loaned Landscapes, Borrowed Objects. The Real Space of the Image and the Representation of Space in Mikael Olsson's Photography.' Here, Nádas situates Olsson's tactics, in which he moves away from conventional relationships of architecture to place, and instead thrives to capture that between the perception of the object and the object itself. Architectural documentation does not interest him, as Nádas says, "He leaves memesis to the architects…while borrowing the building or the architectural object, creates an autonomous space with his photographs".

Olsson creates images that go beyond the pavilion as object, creating visual narratives which uncover issues of memory, perception and liminal spaces. In describing his work Olsson sums up his approach to capturing what lies between the object and its reading, "on | auf refers to the transformative power of photography, and its articulation of perception, displacement, and liminal spaces."


84 pages, 31 images

Tritone and Four-color process
Hardback / Clothbound
305 x 245 mm

English / German

ISBN 978-3-95829-196-6
Publication date 09/2020

Book design by Mikael Olsson with help by Mattias Sjöstedt.

A special first edition of the book, with a signed silver gelatin print on | auf 09, 24×30 cm, housed in a handmade clothbound box. Edition of 30 copies, plus 10 artist's proofs, available directly from the artist.
→ ORDER STEIDL