Mikael Olsson :
Södrakull Frösakull
Steidl 2011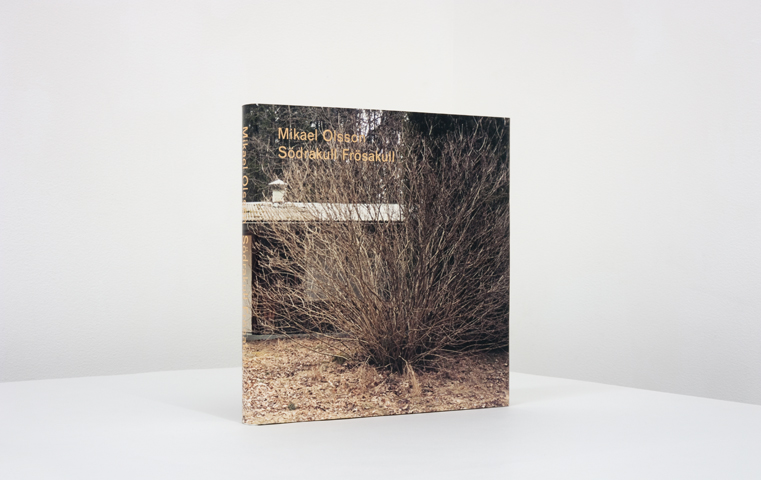 previous
1/16
next
In his book
Södrakull Frösakull
, published by Steidl Verlag, Mikael Olsson investigate ideas about perception and representation . The book comprises a work that is a photographic interpretation with Bruno Mathsson's two private houses.
He portrays the relationship between man, nature and architecture in a series
of images that invoke memory, space, time, structures, Modernity and everything that which is transitory.
Texts by Beatriz Colomina, Hans Irrek and Helena Mattsson.
The design of the book reflects Mikael Olsson's artistic intentions, with the objective of making the book an independent work.
By removing the dust jacket and examining the photograph inside, the reader
is also transformed into a voyeur. In both details and the whole, the design of
the book reflects the balancing act of the photographs between the imperfect/unconcluded and beauty.
Book design by Mikael Olsson, Jonas Jansson and Daniel Carlsten.
208 pages, 84 colour plates
26 x 25 cm
Clothbound hardcover with a French fold dust jacket, printed recto verso
Steidl & Partners 2011
ISBN: 978-3-86930-059-7
In the collection of Nationalmuseum, Stockholm and The Röhsska Museum, Göteborg.
→ ORDER