Platsens själ (Genius Loci)
Artipelag 2012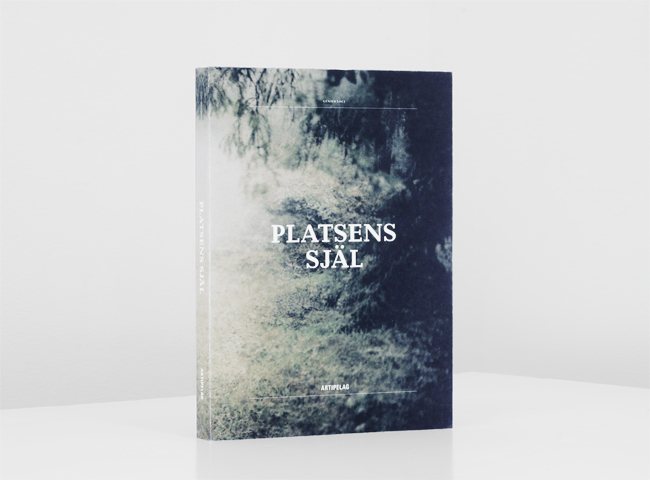 Genius Loci is Artipelag's opening exhibition. In the ancient world, it was believed that a guardian spirit embraced all living creatures and even places: genius loci. By featuring historically important events and 16 contemporary artists, we illustrate aspects of genius loci and its relevance in our time.
Texts by Görel Cavalli Björkman and Artistic Director Bo Nilsson
Book design by Greger Ulf Nilsson.
Artists are Miriam Bäckström
, Jonas Dahlberg
, Andreas Eriksson
, Charlotte Gyllenhammar
, Annika von Hausswolff
, Kristina Jansson
, Matts Leiderstam
,
Jens Lindhe, Maria Miesenberger
, Sirous Namazi
, Lars Nilsson
, Mikael Olsson
, Christian Partos
, Astrid Svangren
, David Svensson
 and Fredrik Wretman.
Historical appendix Aleksander Rodtjenko, Alfred Stieglitz, André Kertész, Anthonis de Lormes, Berenice Abbot, Carl Fredrik Hill, Einar Jolin, Fanny Churberg, G.V. Palm, Giovanni Battista, Piranesi, Isaac Grünewald, Ivan Augéli, J.R. Cozens, Jacob van der Ulft, Kitty Kjelland, Lennart af Petersen, Louis Masreliez, Otte Skiöld, Prins Eugen, Richard Bergh, Sigrid Hjertén, Sixten Lundbohm, Sven X:et Erixon, Thórarinn B. Thórlaksson, Vilhelm Hammershøi, Walker Evans.
242 pages
Paperback. Languages: Swedish, English
Artipelag, 2012
ISBN: 978-91-980428-0-1
→ ORDER