Suspiria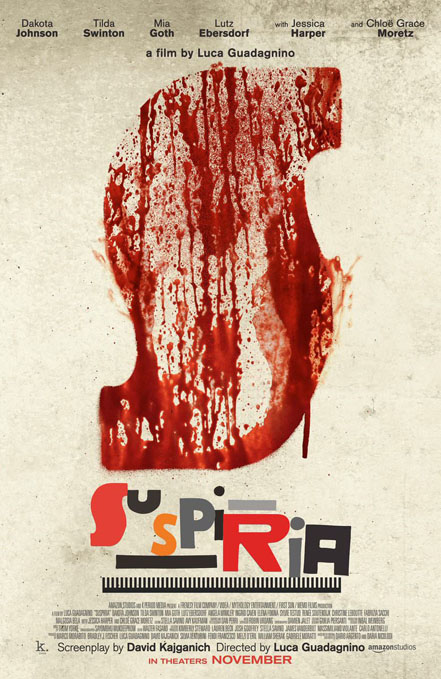 Mikael Olsson performs in the upcoming film Suspiria (2018).

A darkness swirls at the center of a world-renowned dance company, one that will engulf the troupe's artistic director, an ambitious young dancer, and a grieving psychotherapist. Some will succumb to the nightmare. Others will finally wake up.

From director Luca Guadagnino. Starring Dakota Johnson, Tilda Swinton, Mia Goth, Jessica Harper and Chloe Grace Moretz. Screenplay by David Kajganich.

Release date nov 2018.
→ Suspiria Trailer Teaser (2018)